Naja - Sticky Notes And Stockings
Posted - November 11, 2019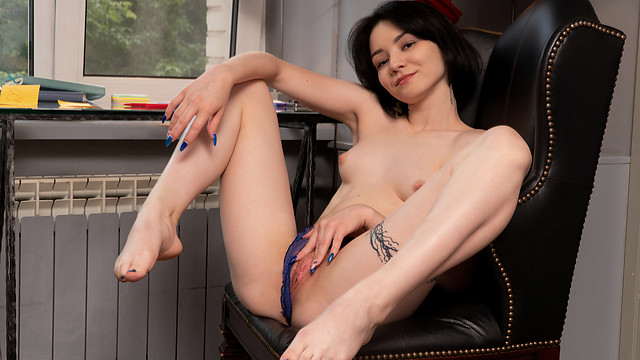 Although Naja dresses up nicely in cute but sexy outfits, this horny Russian is never shy about peeling off her clothes and letting you see her secrets. From sheer thongs to cute bras, she loves her sensual underwear. Even more than that, she loves the way her hands feel fondling her boobs and bare clit.
»»» End «««
Alisa Lee - Petite Pussy Play
Posted - November 10, 2019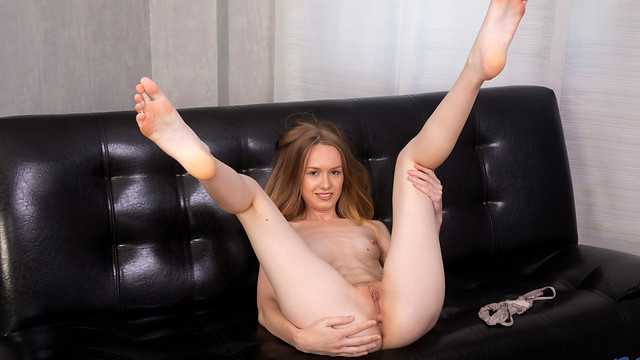 Petite shortie Alisa Lee is a cute little thing who may look small and delicate, but she's anything but. Treat this horny coed as roughly as you need while you're fucking her. She daydreams about getting her pussy pounded as her fingers do the talking and rub her clit to give her the climax she craves.
»»» End «««
Naja - Sexy Sequin
Posted - November 10, 2019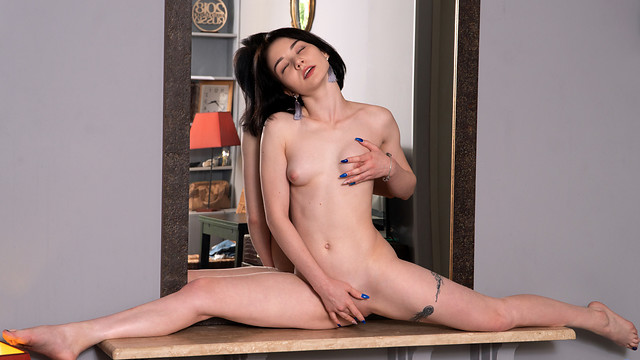 Looking fine in a pair of sexy earrings to complement a casual outfit, Naja is more interested in getting naked than in staying clothed. As soon as her panties hit the floor, the Russian stunner goes to work enjoying herself from her puffy little titties to a stroke of her cum hungry bald snatch.
»»» End «««
Ella Cruz - Patio Playtime
Posted - November 9, 2019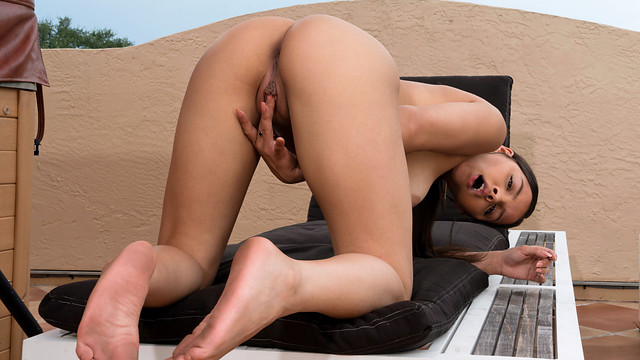 Wearing just a sheer body suit outdoors, Ella Cruz is a hot little piece of ass that you'll surely want to get your hands on. Peeling her lingerie off, she unveils her nicely compact body from her all natural titties to her cock hungry bare snatch that is slippery wet and ready to party.
»»» End «««
Alisa Lee - Mirrored Masturbation
Posted - November 8, 2019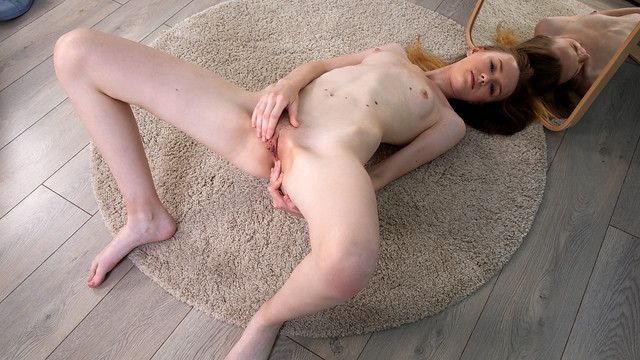 Alisa Lee loves looking at herself in the mirror as she imagines a lover taking off her clothes, bending her over, and fucking her from behind as she watches. That kind of fantasy leaves her horny and primed to cum, so she gets naked and presses her fingers to her juicy bare slit to fondle her clit.
»»» End «««
Ella Cruz - Getting Off With Glass
Posted - November 8, 2019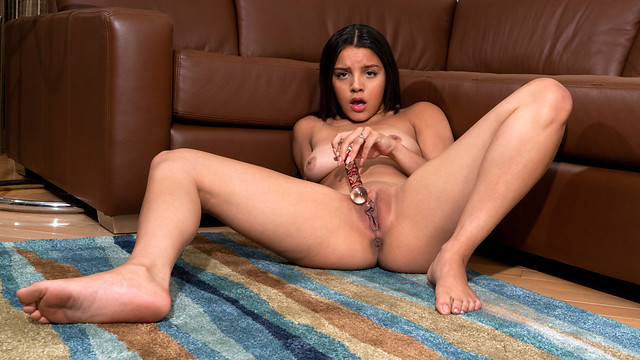 Ella Cruz just loves her sheer lingerie. Today's outfit is a bra and panties that leave nothing to the imagination. When this nicely rounded teen is done stripping, she grabs a glass dildo and shoves it all the way inside her freshly shaved bald pussy to masturbate until she cums.
»»» End «««
Naja - Midday Play
Posted - November 7, 2019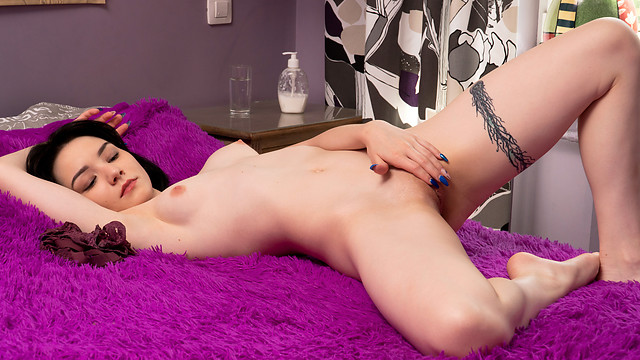 Sexy little coed Naja is ready to show you the secret of her hot body draped in lovely lingerie. Stripping slowly is the key to reeling in this hot cutie. Once she's nude, she thumbs her big nipples to hardness and then slides her hand lower to fondle her bald twat.
»»» End «««
Alisa Lee - Color Me Horny
Posted - November 6, 2019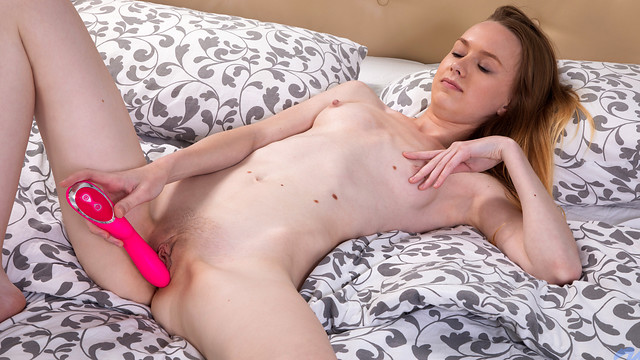 Always horny Russian bombshell Alisa Lee is slim, sexy, and into having her long hair pulled. After she's done with her homework, she peels off her clothes and lets her talented hands warm her fair skinned body up before she grabs a vibrator and pushes it all the way inside her cum hungry twat.
»»» End «««
Naja - Fuzzy Couch Fun
Posted - November 6, 2019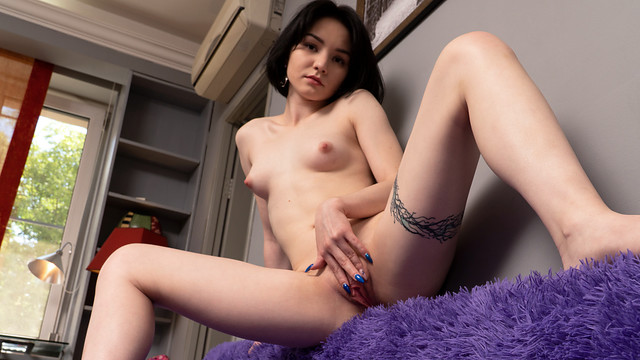 There's just so much to love about spunky cutie Naja. She often puts on deceptively young clothes, but her skirts are short and she always has pretty underthings on beneath. Eager to get naked, she just can't seem to stop playing with herself once her big nipples, soft boobs, and creamy twat come out to play.
»»» End «««
Ella Cruz - Cumming On Camera
Posted - November 5, 2019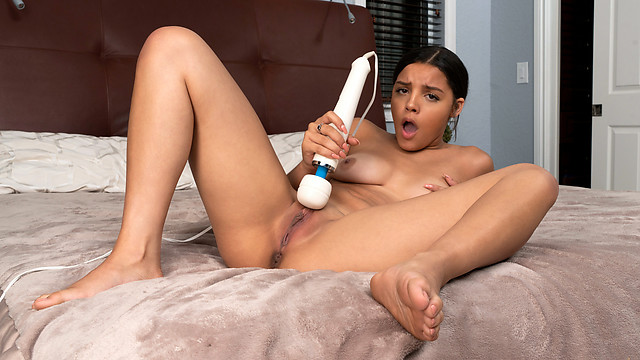 Ella Cruz may be a fresh faced teen, but she loves to make herself cum on camera. She starts out wearing a pretty pink lingerie getup, but as she strips her hands roam every inch of her soft skin. Once she is ready to climax, she grabs a vibrator and brings herself home.
»»» End «««