Lana Roy - Watch Me Cum
Posted - March 25, 2019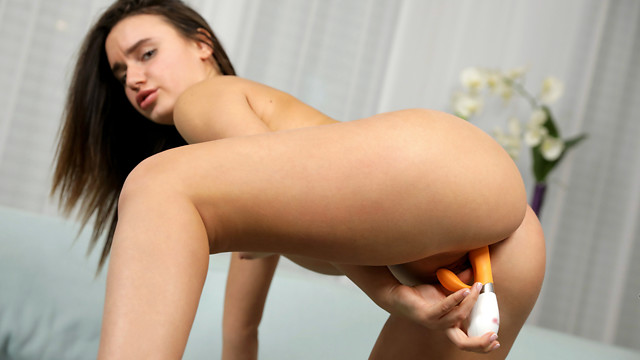 Lana Roy is ready for a sensual night in. She drops her sheer robe to the floor, followed by her bra and thong. Sliding her hand between her legs, she works her bare pussy into a nice juicy mess, then grabs a Rabbit vibrator and pushes it deep inside to fuck herself to climax.
»»» End «««
Poppy Pleasure - Solo Pleasure
Posted - March 24, 2019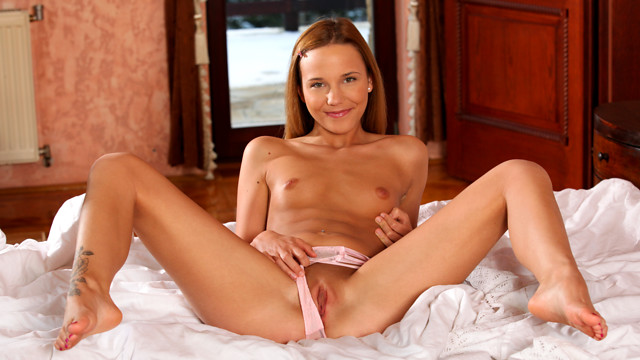 A nude bra and sheer panties cling to Poppy Pleasure's teen curves as she lays in bed and shows her body off. This sweet young nubile eventually puts her small breasts and puffy nipples on display, then peels off her panties and shoves two fingers knuckle deep into her cream filled pussy.
»»» End «««
Lana Roy - Lovely Lana
Posted - March 24, 2019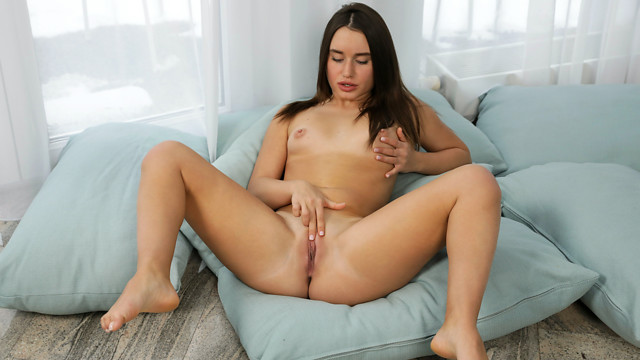 Lovely Russian hottie Lana Roy is always eager to get naked. This hot spinner loves showing off her bubble butt and perky all naturals, but the real treasure is her slippery bald twat. Spreading her thighs, she slides her fingers around so her pussy juices are everywhere, lubricating the way to a good time.
»»» End «««
Amelinda - Russian Fox
Posted - March 23, 2019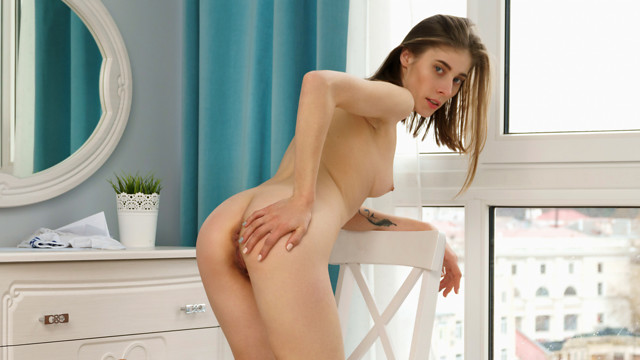 Amelinda is a hot hot hot Russian chick whose tall figure will leave you breathless. Watch her play as she slowly peels off her clothes and knee-high socks. When she finally gets down to the business of teasing her bare pussy, her twat is filled with sweet cream she laps from her fingertips.
»»» End «««
Amelinda - Feeling Myself
Posted - March 22, 2019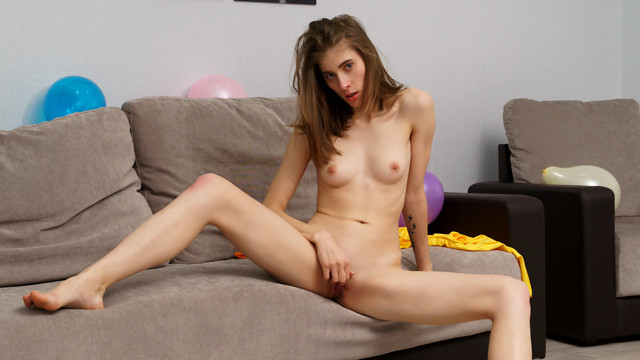 Do you want to get a sneak peek at Amelinda's sheer panties? She'll lift her miniskirt and show them off. Once she knows you're interested she's eager to peel off her dress and socks so she is totally naked and can easily masturbate with her fingers playing over her dripping bare slit.
»»» End «««
Poppy Pleasure - Fun With Poppy
Posted - March 22, 2019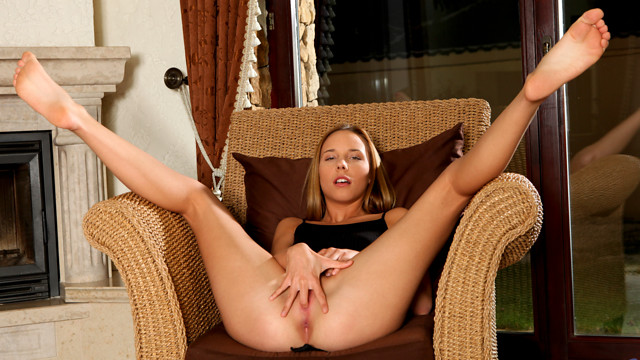 Poppy Pleasure has a secret: her bald pussy is already wet and ready to party even before her clothes come off. You can see it as she pulls her panties to the side and then rolls them off completely. Her fuck hole is wet enough to let her easily slide her fingers all the way inside.
»»» End «««
Lana Roy - Hands On
Posted - March 21, 2019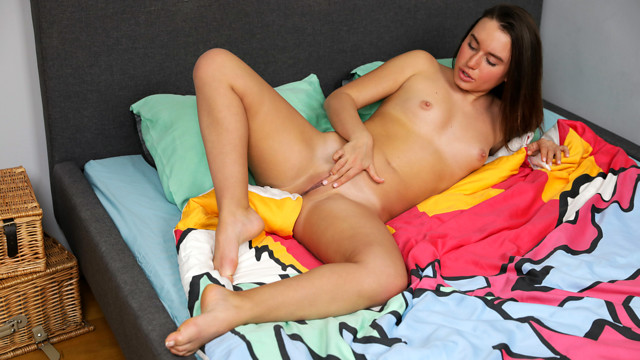 When Lana Roy wakes up horny, this Russian chick knows just how to take care of herself. She starts by taking off her pajamas, revealing her puffy nipples, firm breasts, and a stunning booty. Then she lays down in bed and explores her body with her magical hands, fondling her breasts and massaging her clit.
»»» End «««
Poppy Pleasure - Eager To Please
Posted - March 20, 2019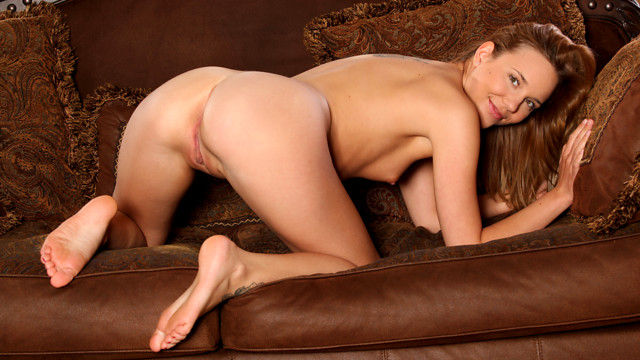 Stunning in a dress the hugs her slender curves, Poppy Pleasure beckons you in with a come hither smile while pulling out her all natural breasts to cup. Once her thong is on the ground, the short sweetie struts around in the buff before settling in to finger bang her bald pussy.
»»» End «««
Lana Roy - Classic Cutie
Posted - March 20, 2019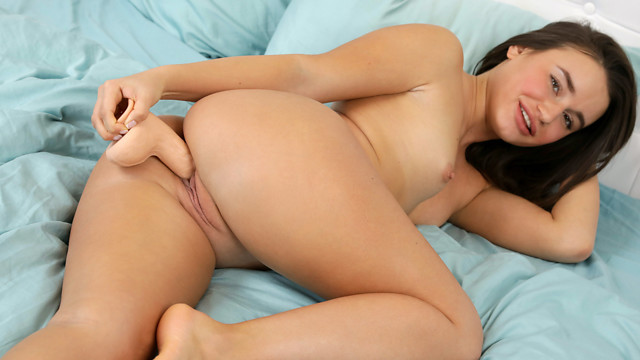 Sweet and sexy Lana Roy smiles at you with puffy lips that would look at home wrapped around a hard dick, then starts peeling off her sheer bra and thong. Grabbing a thick dildo, she tests out how well the big toy fits into her tiny twat with a variety of sexual positions.
»»» End «««
Sophia Lux - Wet Teen
Posted - March 19, 2019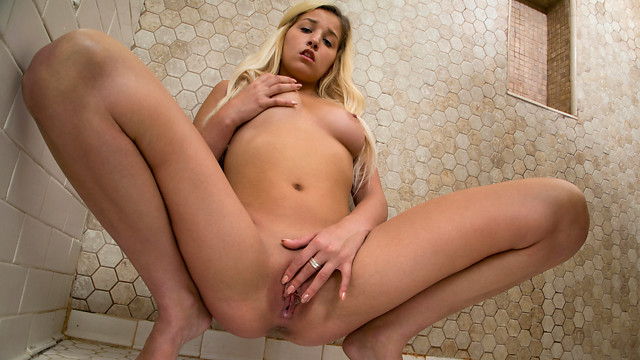 It's shower time for Sophia Lux. This tanned teen is all smiles as she peels off her clothes and steps into the bathroom. Before she ever turns the water on, her hands roam to her full tender boobs and her firm ass cheeks. Then they move on to her clit that she rubs until she cums!
»»» End «««