Kris The Foxx - Tan And Toned
Posted - April 7, 2020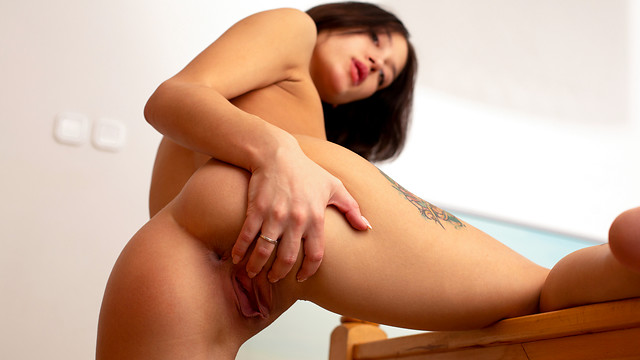 Hot and horny in her lingerie bra and thong, Kris The Foxx gives you a do me look before she gets down and dirty in the hall. This shortstuff's underwear are soon but a memory as she tweaks her puffy nipples into hard points and then gets busy masturbating her bare snatch.
»»» End «««
Felicia Vina - Toy Ride
Posted - April 7, 2020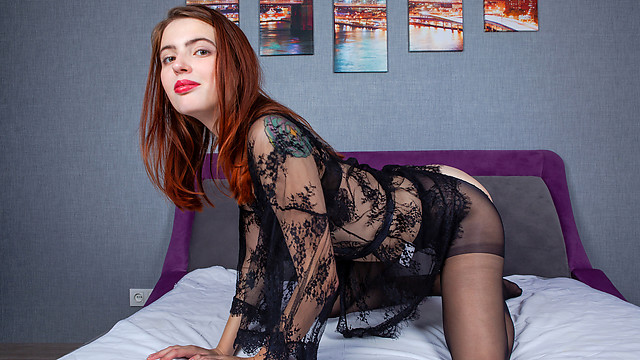 Felicia Vina is the kind of girl who knows that she's never too old to play with toys. Her assless pantyhose easily tear open for access to her cream filled twat. Shrugging off her robe, she pulls her g-string tight into her snatch before grabbing a dildo to shove all the way inside her hungry cooch.
»»» End «««
Aria Banks - Cumming By The Pool
Posted - April 7, 2020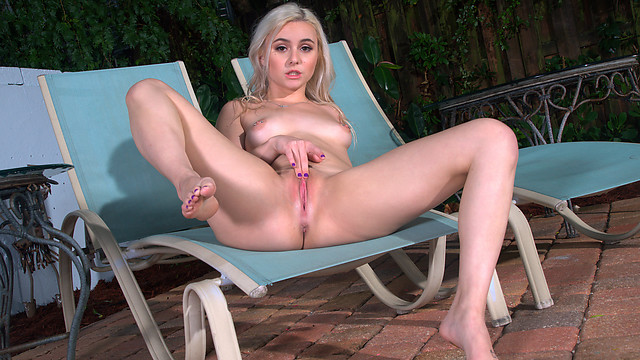 A bikini highlights the sweet curves that Aria Banks brings to the table. She slides her bottom aside to reveal her cute pink pussy, then settles on the pool chair so she can get naked outside. Her pierced nipples are hard peaks when she slides her hand down to finger bang her tight twat.
»»» End «««
Sienna - Play For Me
Posted - April 6, 2020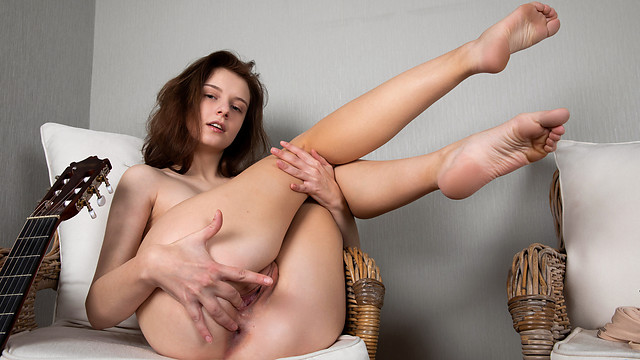 Budding musician Sienna is wearing just a nude-colored body suit and a plaid shirt as she practices her songs. She's interested in making a different kind of music, though, so she sets her guitar down and peels off her clothes so she can put her talented fingers to work masturbating until she's moaning.
»»» End «««
Kris The Foxx - Small Tits Big Lips
Posted - April 5, 2020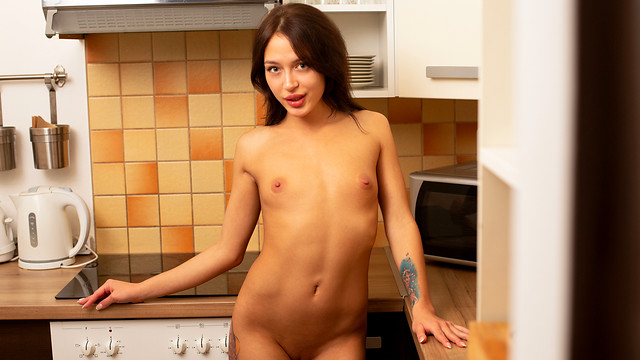 Kris The Foxx is the perfect package, with her small titties, puffy nipples, and big lips. Her ass is totally squeezable and her slippery bare twat is definitely revved for a good time. This super skinny spinner can't wait to show you how she likes to masturbate until her body throbs with a powerful orgasm.
»»» End «««
Sienna - Petite Brunette
Posted - April 5, 2020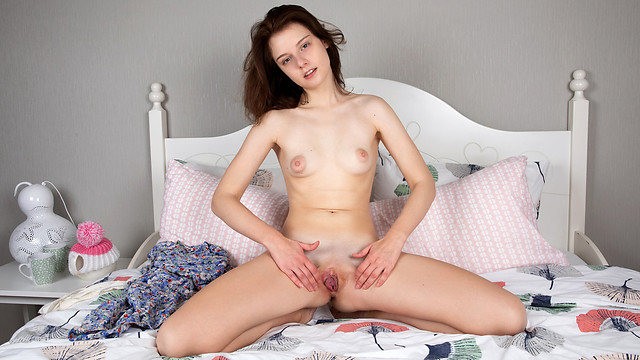 Soft and sweet, Sienna is a fun-loving musician who can never quite get enough pleasure when it comes to sexy times. She loves playing with her puffy nipples and tweaking her small titties, but she's even more into spreading her thighs and shoving her fingers knuckle-deep into her cum craving bare cooch.
»»» End «««
Felicia Vina - Taking It All Off
Posted - April 4, 2020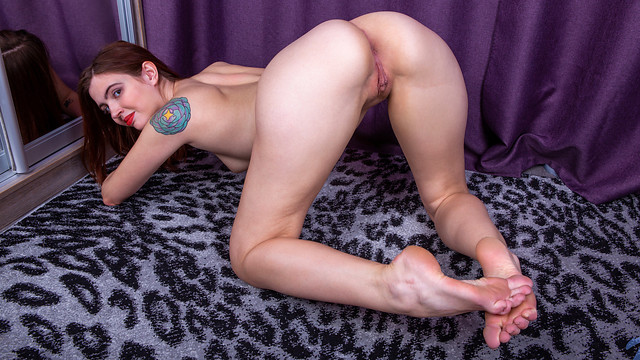 Lusty European Felicia Vina is indulging in a fashion show, but all this horny cutie really wants is to get naked and make herself cum. She finally gives in to her sensual urges, filling her palms with the heft of her all naturals and smoothing her slippery juices everywhere with her magic fingers.
»»» End «««
Kris The Foxx - Glam And Glitter
Posted - April 3, 2020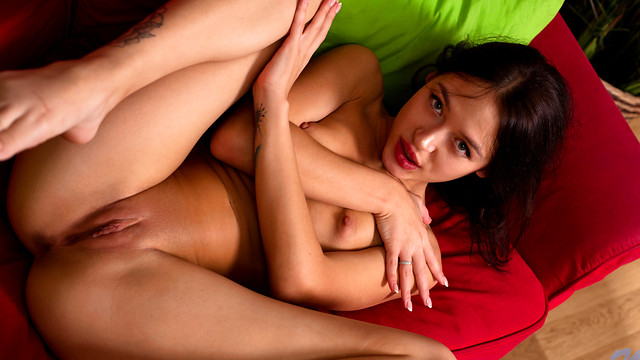 What do you like more about Kris The Foxx: Her tiny little titties or her puffy lips that are made to give a deep throat delight? Maybe it's her sweet bare pussy that's hidden beneath her thong, especially once you get to see the way she uses her talented fingers to work it to climax.
»»» End «««
Felicia Vina - Private Show
Posted - April 3, 2020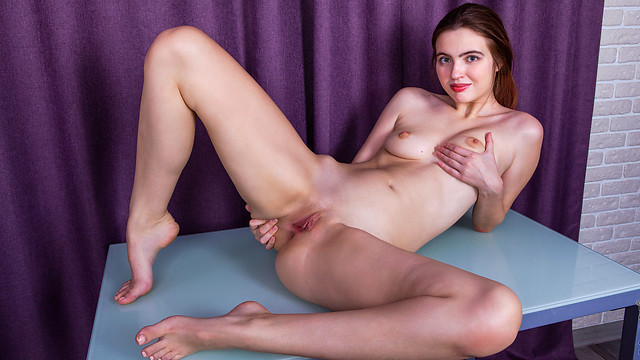 Would you like to see what's under Felicia Vina's skirt? She'd like to show you. Her peep show preview transitions into a full-on show-off session as she peels off her dress and flaunts her perky titties before she moves on to rubbing down her bare pussy until it glistens with her sweet juices.
»»» End «««
Sienna - Just A Taste
Posted - April 2, 2020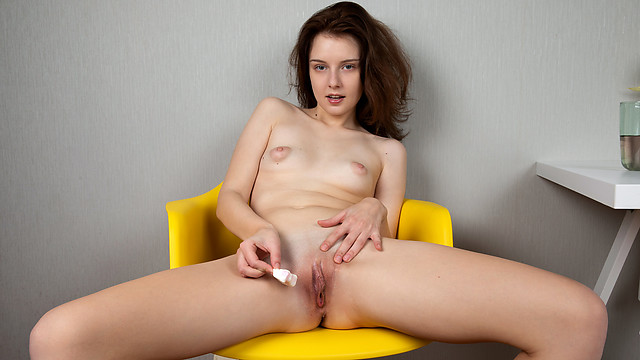 Music lover Sienna has many hobbies, but her favorite pastime is making herself cum. She's got a stunning body, with her sweet little breasts and her flat belly. She enjoys pulling her panties into her slit for that sexy pressure before peeling them off and getting busy with her talented fingers!
»»» End «««