Virginia - Pussy Rub
Posted - August 22, 2019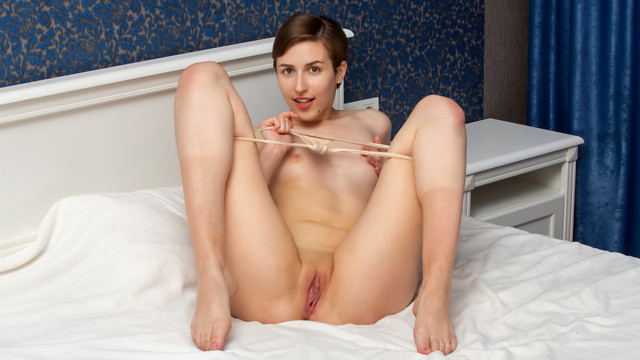 We can't get enough of sweet and shy Virginia as she strikes a series of poses that will draw you right into her sensual web. Slipping out of her clothes, she unveils herself slowly so you can admire her parky boobs, puffy nipples, and bare pussy that is wet and ready to be masturbated.
»»» End «««
Ole Nina - Amateur Toy Play
Posted - August 21, 2019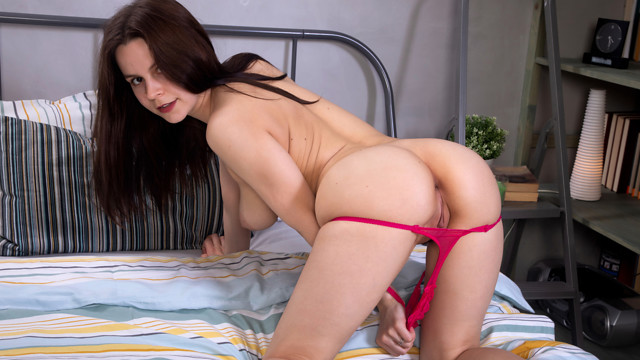 We can't get enough of amateur Ole Nina and her big boobs that are huge against her petite frame. Lifting her miniskirt, she shows off her panties before peeling off her clothes and going to work with her magical fingers parting her pussy folds and shoving a toy all the way inside her wet and wild twat.
»»» End «««
Virginia - Meet Virginia
Posted - August 21, 2019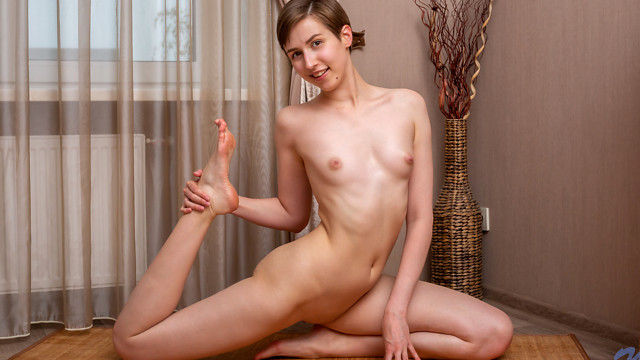 Sylph-like Virginia will leave your mouth watering as she struts around in a sheer shirt that gives a glimpse of her nipples and clings to her slim figure. She's a little shy but very excited to take it all off so her fingers can fondle her nipples and clit into sensual bliss.
»»» End «««
Jessika - Sweet Jessika
Posted - August 20, 2019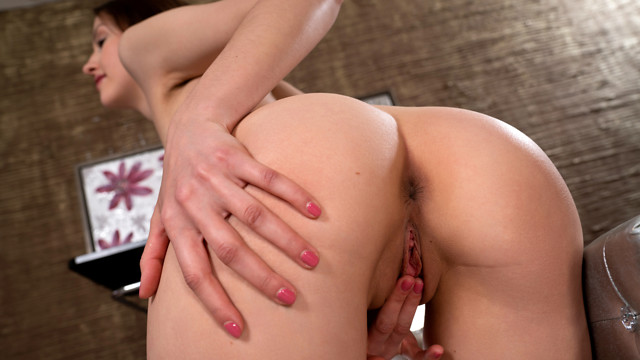 Wearing just a bra and panties, Jessika strikes a series of poses that clearly show off the slim curves of her tall, sexy figure. She's in the mood for something a little more hardcore than your eyes on her, so enjoy the show as she gets naked and lets her hands roam everywhere!
»»» End «««
Adel Divine - The Teen Touch
Posted - August 20, 2019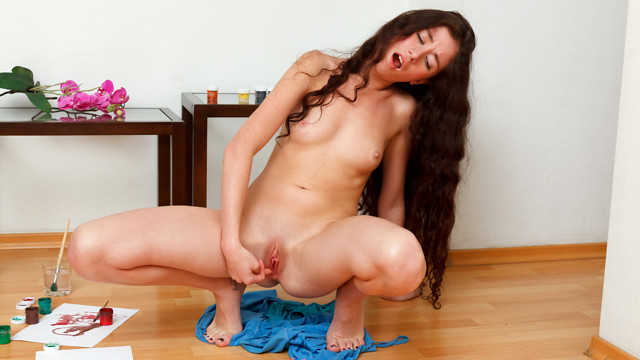 If you've been waiting to watch a hot teen touch herself, look no further than Adel Divine. Her talented fingers will work her petite body into a lusty frenzy before giving her the satisfaction she craves. Let this horny cutie show you how she likes to masturbate her bald pussy.
»»» End «««
Alexa K - Cumming Cutie
Posted - August 20, 2019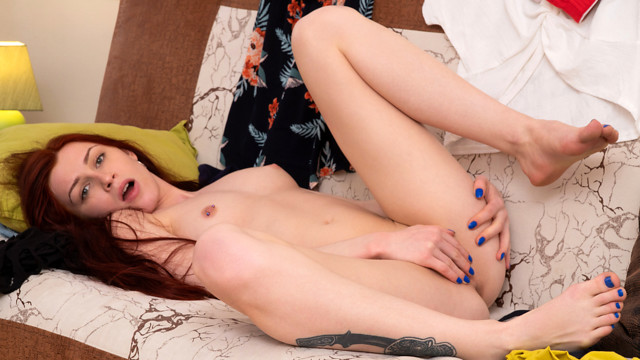 Do you want to see hot redhead Alexa K put her talented fingers to work until she makes herself cum? Check her out as she pops her all natural breasts out of their bra and then flaunts a sheer shirt before her hands move south to satisfy her cum craving needs.
»»» End «««
Mette - Solo Teen Masturbation
Posted - August 19, 2019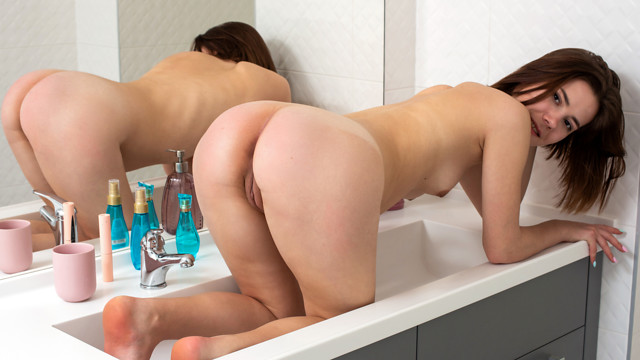 Mette always takes the time to get herself off as part of her daily routine. Today she's in the bathroom when the urge to masturbate strikes. Peeling off her clothes, she lets her hands play with her titties and her tender clit as she works herself towards a big O.
»»» End «««
Jessika - Pussy Play
Posted - August 18, 2019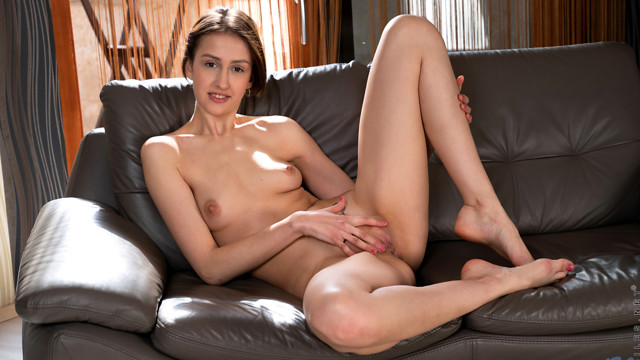 Tall and stunning, Jessika is hot and she knows it. She loves wearing tank tops and thongs that give her easy access to all her best attributes. When she's in the mood, her clothes quickly come off and her fingers home in on her big breasts and her cock craving bare pussy.
»»» End «««
Mette - Sexy Little Sweetheart
Posted - August 18, 2019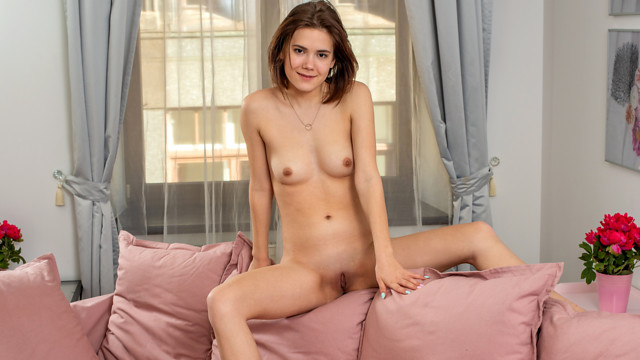 Mette is still happy to enjoy sweets, but this horny teen knows that not all treats are edible. In search of a hot climax, she peels off her clothes and takes the time to pinch her tiny nipples to hard peeks before moving lower to the slippery delight of her bald fuck hole.
»»» End «««
Adel Divine - Petite Princess
Posted - August 17, 2019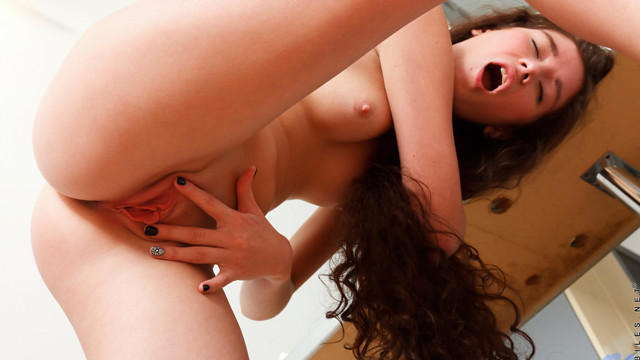 Long red hair and a great body are the first things you'll notice about Adel Divine. This hot Russian teen is a little shy about taking off her clothes, but once she's nude you won't be able to peel her hands away from her small titties or the liquid heat of her bald pussy.
»»» End «««