Rosalyn Sphinx - Naughty Girlfriend
Posted - November 6, 2018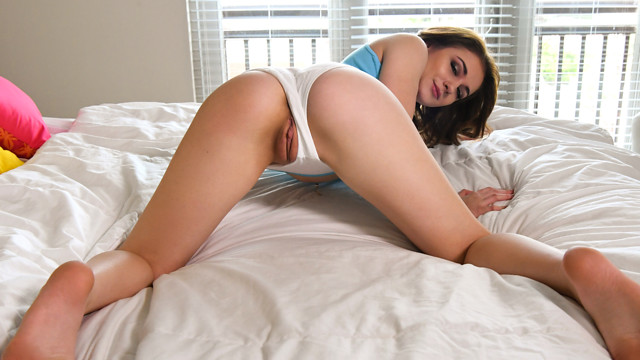 What would you give to have a foxy girlfriend like Rosalyn Sphinx? She's sweet, sexy, and totally up for a good time. Check out this stunning brunette with her perky little boobs and her meaty bare pussy as she moves her clothes to tease and flirt, then finally gets naked to show it all off.
»»» End «««
Veronica Kirei - Cum With Kirei
Posted - November 6, 2018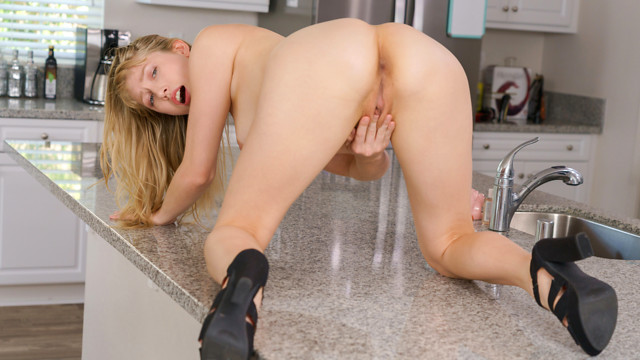 Blonde and beautiful, Veronica Kirei wants to invite you in for a taste of her luscious body. She takes her time peeling off her miniskirt, bra, and panties. Nude except her high heels, she puts her magic fingers to work teasing her nipples to hard peaks and spreading her pussy to show off her lush twat
»»» End «««
Katy Vi - While You Watch
Posted - November 5, 2018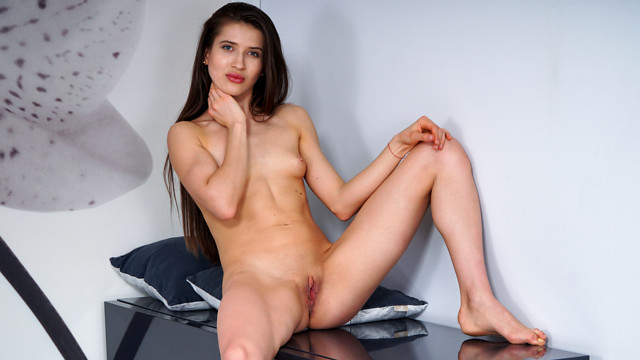 Brunette stunner Katy Vi is a Ukrainian bombshell with lips that are made to wrap around a hard cock. Every day when she comes home from school she peels off her clothes and plays with her hard little nips to warm herself up for the main event: an orgasmic date with her bald pussy.
»»» End «««
Katy Vi - Take It In
Posted - November 4, 2018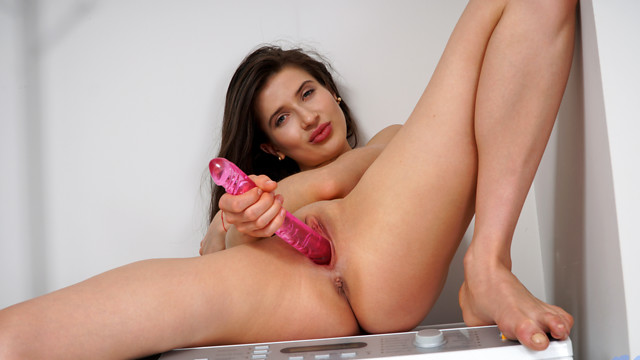 Katy Vi is eager to cum, so she takes advantage of laundry day to get naked and play with herself! Her small titties are just the warm up act. The main event begins as she grabs a big dildo and sucks until it's nice and slick and can slide easily to fill up her bare snatch.
»»» End «««
Rosalyn Sphinx - Milk Maid
Posted - November 4, 2018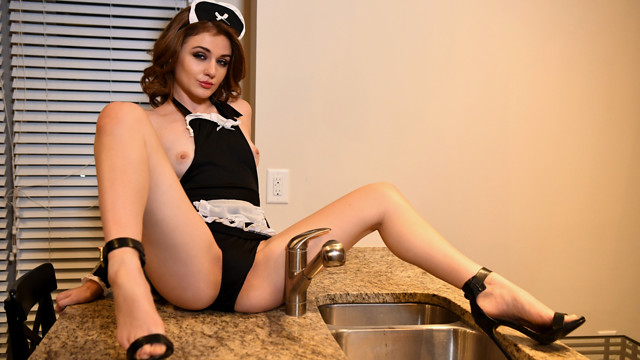 Rosalyn Sphinx has settled on a naughty maid costume for Halloween. The scrumptious teen slips out of her costume and covers herself in milk that trickles down her small puffy titties to cover her bare twat in a treat. Slipping the baster further down, the horny brunette gives new meaning to the definition of pussy cream.
»»» End «««
Aria Logan - Heartthrob
Posted - November 3, 2018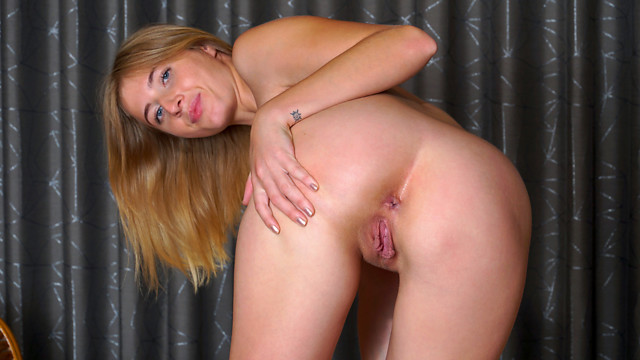 You're going to want to tap that as Aria Logan waves her bubble butt around smacks her ass as she slowly strips. Her talented hands squeeze and stroke her tits, then make their way lower to fondle her cock craving bald clit until she's moaning with the ecstasy of a body shaking orgasm.
»»» End «««
Aria Logan - Fingers And Toys
Posted - November 2, 2018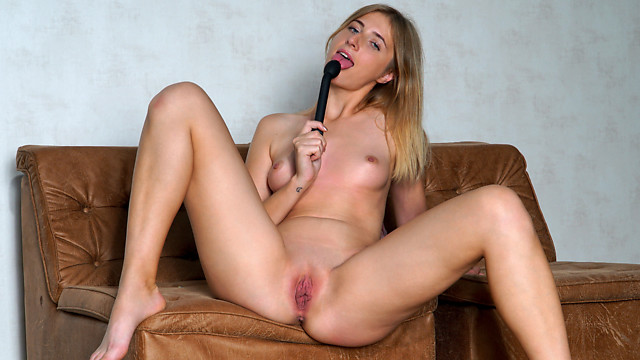 Watch as model wannabe Aria Logan proves that she's not afraid to get naked and enjoy the charms of her stunning body. Her tall frame and small; breasts are a feast for the eyes. You're in for a treat when she grabs a vibrator and spreads her thighs to show how she likes to masturbate.
»»» End «««
Rosalyn Sphinx - Eat Your Vegetables
Posted - November 2, 2018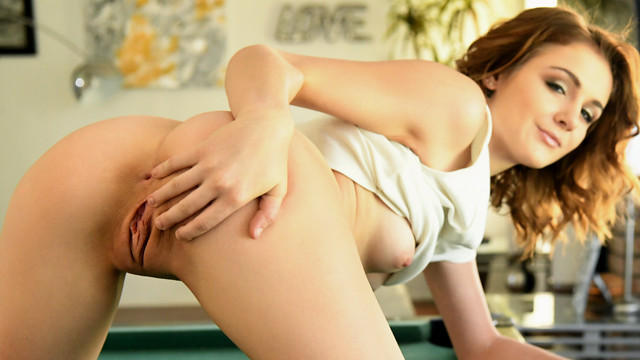 Teen coed Rosalyn Sphinx is a dream come true! She's sporting a stunning dress that's tight enough to hug all her slender curves while being short enough to hike up and prove that she's not wearing any underwear. Hopping onto a pool table, the certified nubile student shows off her supple, slender body.
»»» End «««
Katy Vi - Petite Hottie
Posted - November 1, 2018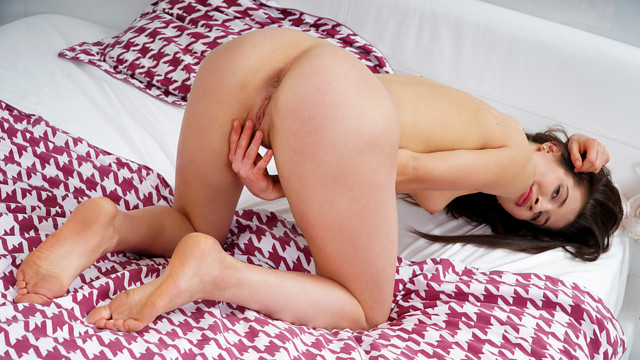 Sweet and petite, Katy Vi is happy to undress for strangers as she strips her way through college. Her small breasts flash in the air, tipped with tight little nipples she loves to tweak. Her milky, smooth skin is sensitive to the touch of her fingers as she plays with her horny clitoris.
»»» End «««
Katy Vi - Lusty
Posted - October 31, 2018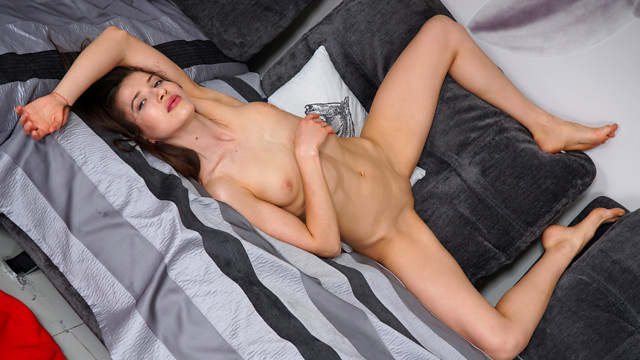 Looking sexy in a bandeau top and flowing skirt, Katy Vi proves that she's not afraid to strip. She studies biology by day, but by night she peels off her little red panties and wiggles her booty as she lets the anticipation build. Once she's primed to cum, her hand slips to fondle her bare twat.
»»» End «««