Vasilisa - Skin Tight
Posted - October 31, 2016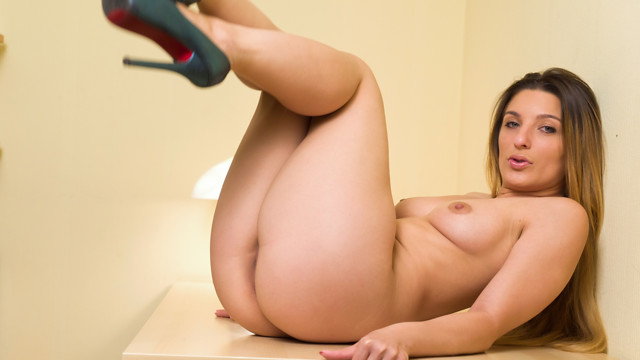 Ukrainian delight Vasilisa has just come home from a night out and is ready to get out of her skintight dress. From pinching her lusty hard nipples to peeling off her thong and going to town on her lusty dripping snatch, this horny amateur will do anything it takes to leave herself totally satisfied.
»»» End «««
Erika Rose - Perfect View
Posted - October 30, 2016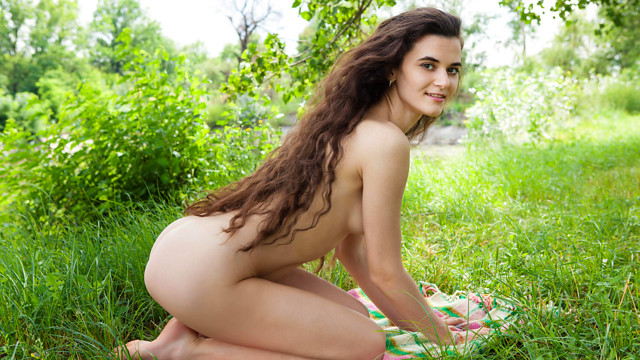 Super skinny babe Erika Rose can't keep her clothes on even when she's outside. Peeling off her bra and thong in the sun is just the start. Once she's nude, nothing will keep this brunette sex kitten from playing with her small all naturals as she prepares to work her perfect smooth twat to orgasmic bliss.
»»» End «««
Vasilisa - Showerhead
Posted - October 30, 2016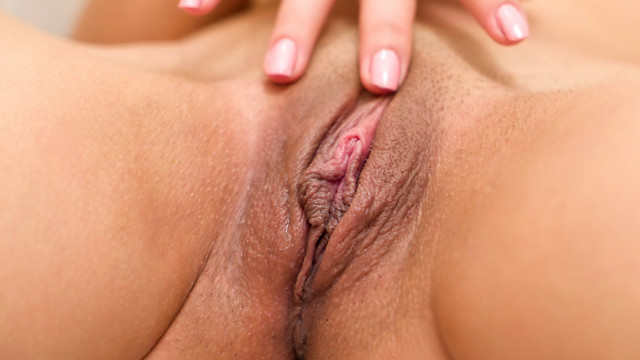 Any time she showers, 24 year old Vasilisa knows she's going to cum! Slipping out of her nightie and thong, she warms up her full boobs and hard nipples with soft touches and pinches. Then she gets in the shower and points the warm spray at her throbbing shaved snatch.
»»» End «««
Quin - Skinny Babe
Posted - October 30, 2016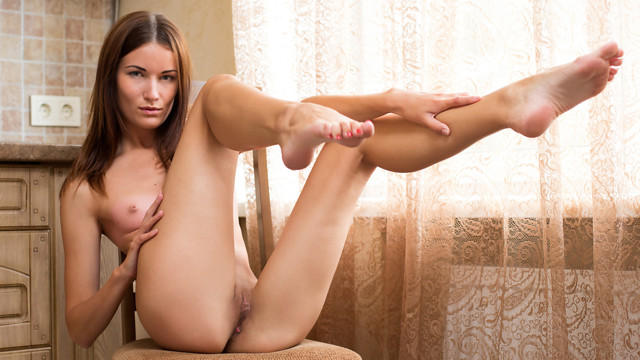 It's important for 21 year old Quin to get what she wants, especially when she wants to cum. Getting cozy with a bottle of wine, she peels off her bra and thong and then caresses her short body with long slow strokes that are designed to bring her sexual needs to a fever pitch.
»»» End «««
Lita Phoenix - Sexy Nighty
Posted - October 29, 2016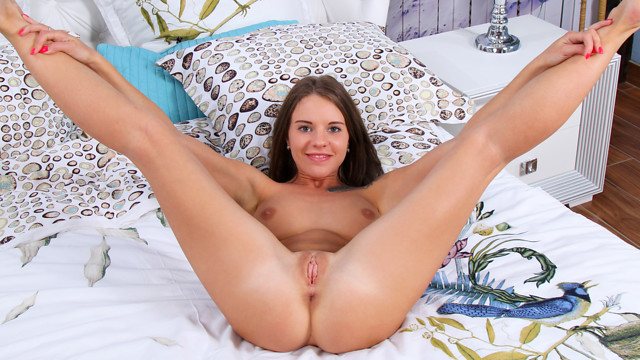 Flirting in a sexy nightie is just the start for busty European Lita Phoenix. The 24 year old coed can't stop grinning as she peels her nightgown off, then goes to work fondling her nectar filled fuck hole and filling it with a vibrating toy that leaves her breathless with excitement.
»»» End «««
Lita Phoenix - Peachy
Posted - October 28, 2016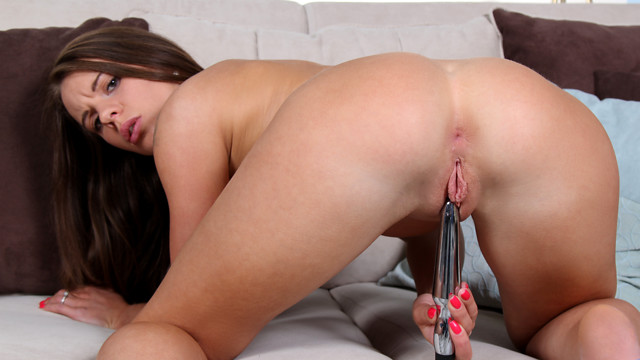 A peach dress hugs every generous curve on Lita Phoenix's lush body. The Belarus chick slips off her short miniskirt and then her thong so that once she's naked she has full access to her bouncing tits and creamy bare twat. Using her talented fingers and a vibrating toy, she goes to town masturbating her needy twat.
»»» End «««
Erika Rose - Encore
Posted - October 28, 2016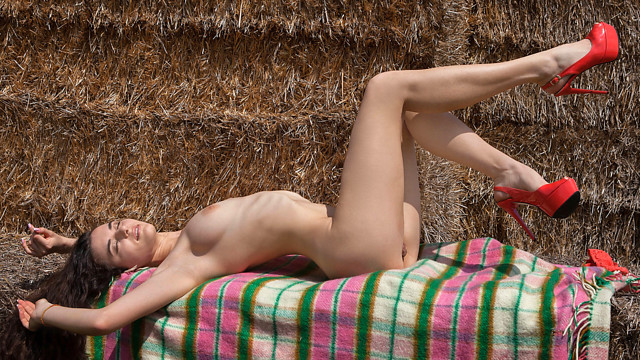 Fun in the sun is just the thing for Erika Rose to satisfy her super skinny body. Her clothes hit the ground, leaving this free spirit nude except for her high heels and happy to slip her hand between her legs to fondle her bald twat as she seeks the orgasmic release she craves.
»»» End «««
Quin - Sexy Brunette
Posted - October 28, 2016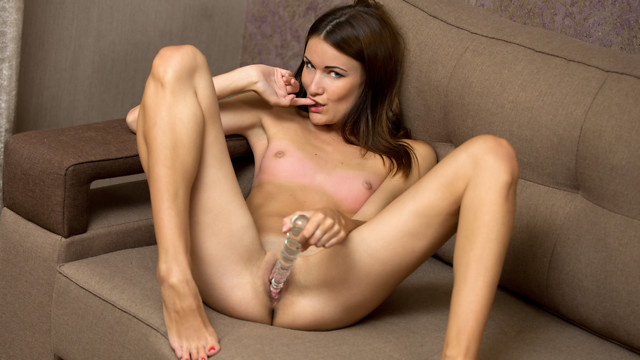 When 21 year old Quin decides she wants to cum, nothing can stop this Ukrainian from getting her way. Her lusty little boobs adore being squeezed and having their hard nipples tweaked. Once she turns her attention to pleasuring her cock hungry twat with her fingers and a glass dildo, nothing will stop her until she explodes.
»»» End «««
Vasilisa - Sexed Up
Posted - October 27, 2016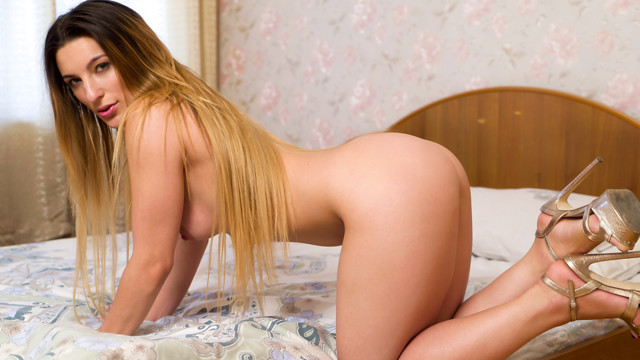 Wearing lingerie beneath her clothes is Vasilisa's naughty secret. She's been thinking of peeling off her clothes and masturbating all day, so once she has the chance her magic fingers are soon dripping with her bald pussy nectar that is proof of her excitement. She won't stop until she explodes with excitement!
»»» End «««
Erika Rose - Back For More
Posted - October 26, 2016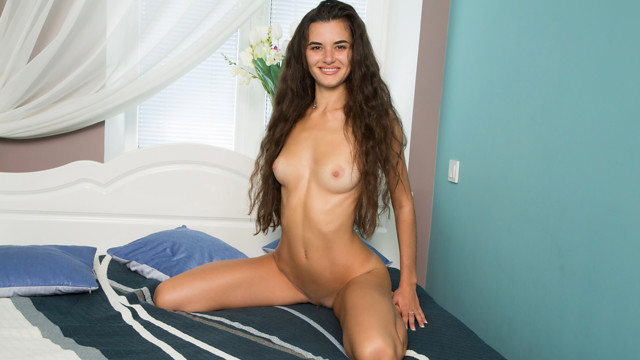 Another round of pictures is just what Erika Rose needs to confirm that she's the hottest thing around! She teases herself with seashells as she gradually works her way out of her clothes, and then lays down on her bed to go to town enjoying a lusty bald pussy fingering.
»»» End «««