Hime Marie - Suction Cup Dildo
Posted - June 30, 2018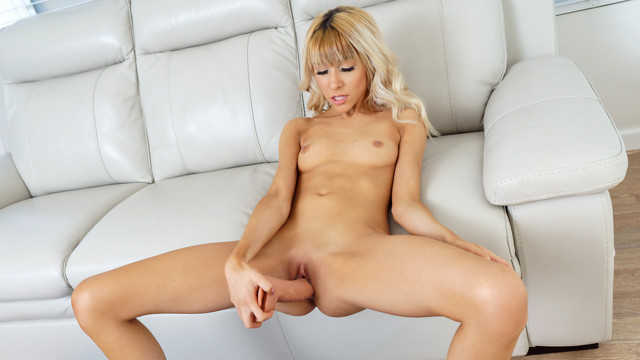 Getting herself off is the number one goal for 22 year old Hime Marie. We can't get enough of this tanned beauty, and she can't get enough of cumming! Watch her peel off her clothes and pound her bare pussy with a big dildo until she explodes with a body shaking climax.
»»» End «««
Hime Marie - Dirty Blonde
Posted - June 29, 2018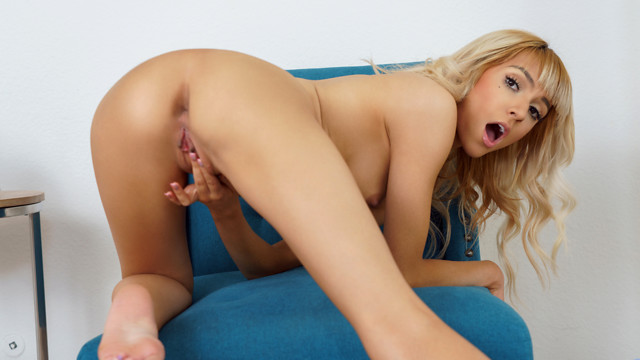 Hime Marie is here to show you that blondes know how to have more fun. This dirty little sex kitten isn't shy about showing off her certified nubile ass and her puffy nipple titties that jiggle with every step. Slipping out of her thong, she spreads her thighs and wets her fingers with her creamy pussy juices.
»»» End «««
Bad Viksi - Take Me Away
Posted - June 29, 2018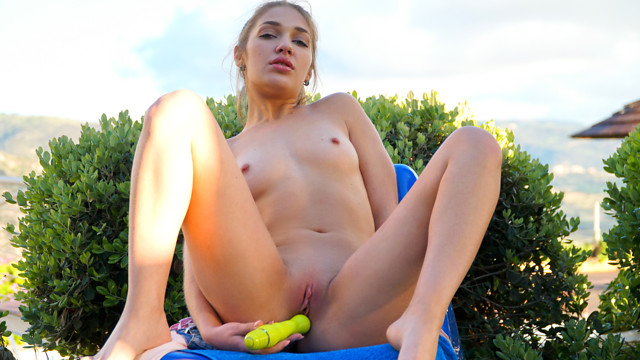 A wet top that clings to her hard nipple titties is Bad Viksi's favorite outfit. She'll peel off her clingy clothes, letting the sun kiss her skin as she gets nice and cozy with her vibrator. Watch her stimulate her clit and pussy while working herself back to a huge climax.
»»» End «««
Baiba - Naughty Fun
Posted - June 28, 2018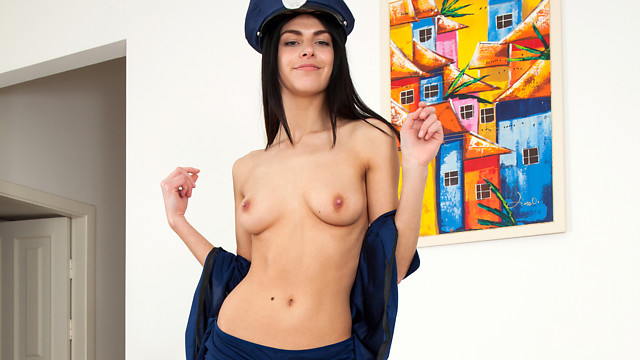 Tall and slender, Baiba is hot hot hot! She'll dress up for her fantasies and yours, but she's even hotter as she lets her sexy officer costume fall to the floor. Looking snazzy in just her bare skin, she caresses her ass and tits, then spreads her pussy so we can see how wet and eager she is.
»»» End «««
Baiba - Baby Doll
Posted - June 27, 2018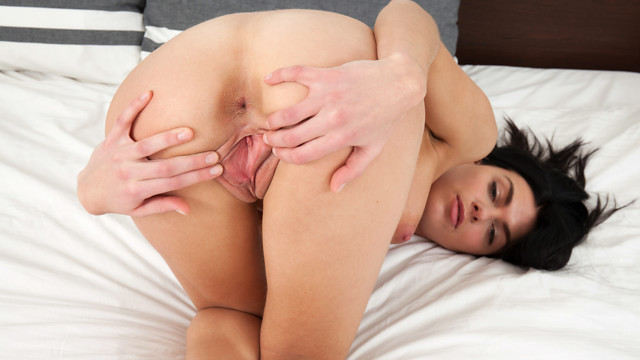 All dressed up with no one to fuck her, Baiba decides to take matters into her own hands. She slips out of her sheer lingerie nightie and sheds her knee high stockings, leaving herself naked and wanting. Don't leave this hottie with her small boobs and juicy fuck hole waiting!
»»» End «««
Bad Viksi - Hot Stuff
Posted - June 27, 2018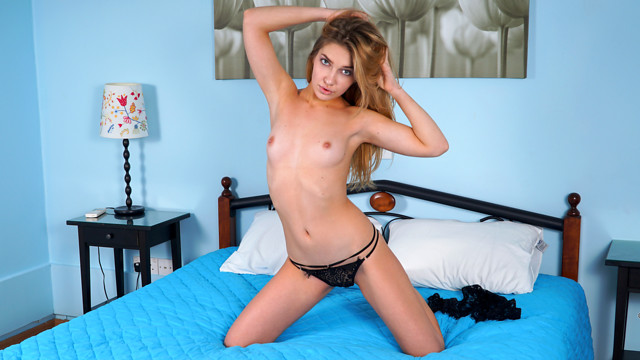 A sweetheart in the streets, Bad Viksi is a freak between the sheets. She can't keep her clothes on with a body that hot! Peeling off her lingerie, she spreads herself out on the bed and goes to work on her bare twat using her magic fingers to stimulate her clit until she cums.
»»» End «««
Hime Marie - All The Goods
Posted - June 26, 2018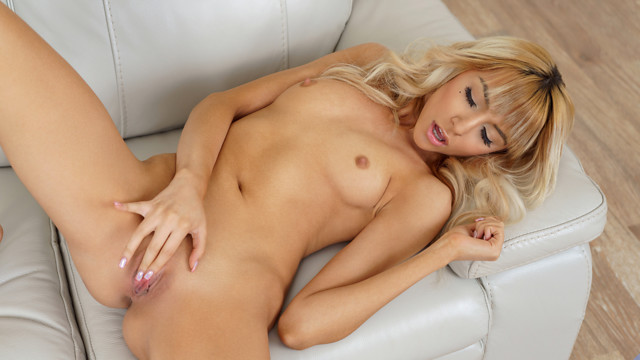 Tanned and athletic, Hime Marie is an American bombshell you'll never want to stop staring at. Her ass looks incredible in sexy panties and her tits are mouthwatering as she gives you a peek. Watch this puffy nipple blonde strip down to nothing and display her tight toned body for your pleasure.
»»» End «««
Sarah Delgado - Little Bikini
Posted - June 26, 2018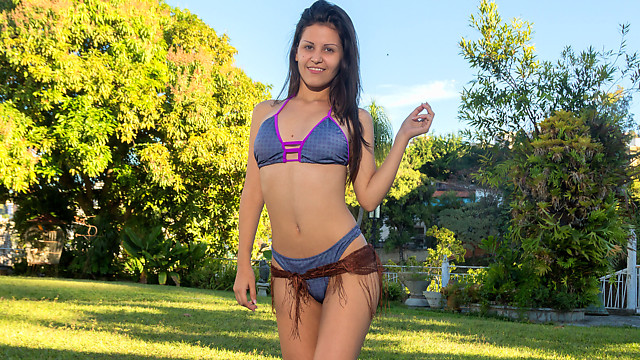 You would be hard pressed to know that sweet sexy babe Sarah Delgado is an amateur at stripping on camera, but this hot number is fresh and new. Watch this tanned Latina hottie flash those tits and that big booty as she peels off her bikini outdoors to flaunt her naked body.
»»» End «««
Hannah Jean - Take A Look
Posted - June 26, 2018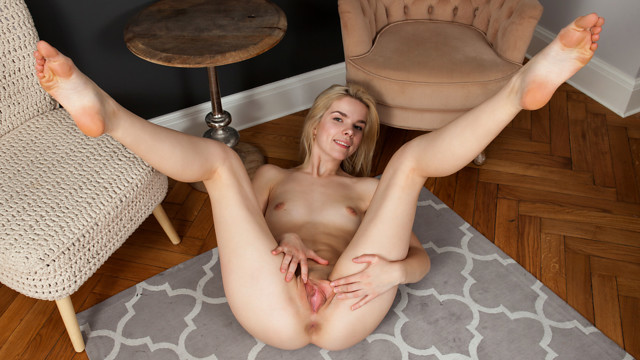 Get an eyeful of Hannah Jean's certified nubile body as the Latvian amateur works out to keep fit. This slim sexy spinner is happy to get naked so you can admire the efforts of her hard work from her petite figure to her perfect handful boobs, flat belly, and cock craving bald fuck hole.
»»» End «««
Lindsay Sharon - Sweet Lindsay
Posted - June 25, 2018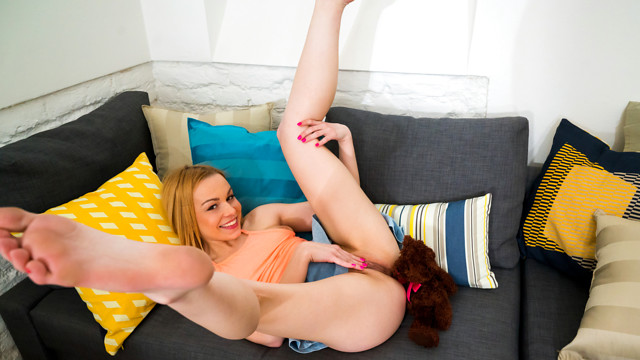 Russian redhead Lindsay Sharon is ready for action with her favorite toy! Flipping up her miniskirt to put her natural red landing strip pussy on display, she grabs a dildo and sucks the tip. This horny teen would rather have a big dick buried in her twat, but a dildo pounding her pussy will do.
»»» End «««