Lisa Lightman - On My Own
Posted - December 31, 2020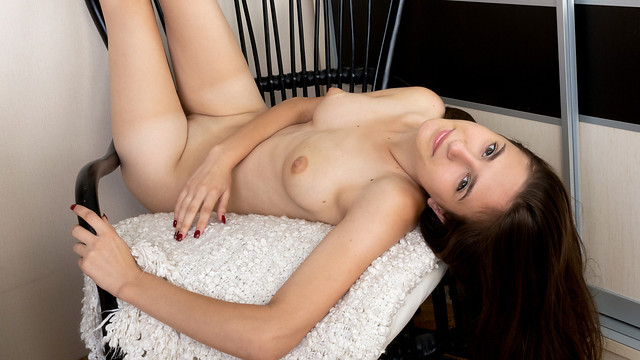 Teen dream Lisa Lightman is yours to enjoy as she lets the hem of her shirt ride up to reveal her lovely ass and her sleek panties. Her puffy nipples harden beneath her caresses, especially once she starts focusing on her soft bare fuck hole that is nice and ready to be satisfied.
»»» End «««
Georgia Brown - Fit For Fun
Posted - December 31, 2020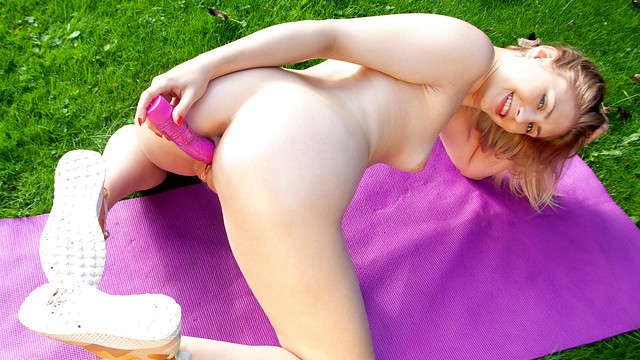 If you want to keep your body as fit and hot as Georgia Brown's, you'll have to work out the way this hottie does. Yoga in the sunshine gets titillating as she starts getting naked so she can pinch her nipples, shake that booty, and then hop onto her dildo for a bald pussy ride.
»»» End «««
Lisa Lightman - Her Pleasure
Posted - December 30, 2020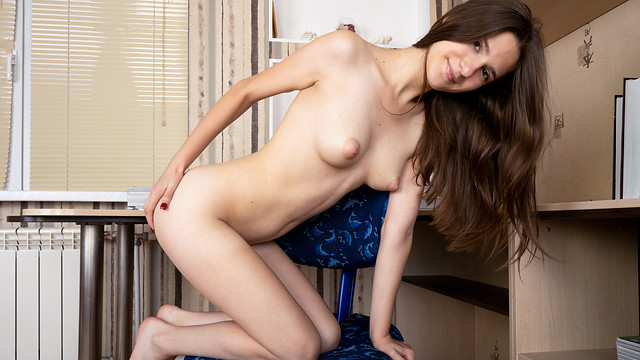 We just love lusty teen Lisa Lightman. She may look like a young lady when she's dressed, but she will happily peel off her clothes to put that incredible figure on display. Lisa's breasts and ass are top notch, but her real treasure is her bare twat that is always wet and ready for action.
»»» End «««
Georgia Brown - Cumming In The Kitchen
Posted - December 30, 2020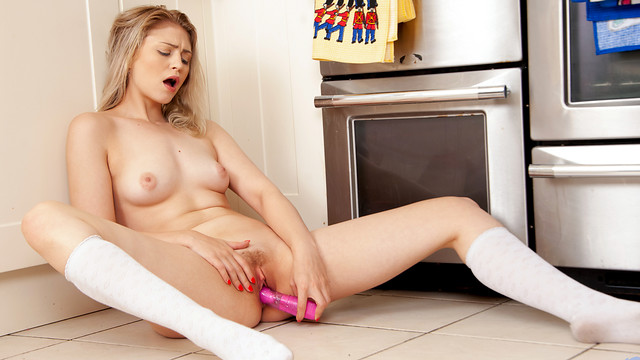 We just love curvy babe Georgia Brown and her cum craving sexual desires. She will peel her clothes off any time, anywhere. Today she's in the kitchen looking for a little afternoon delight. Peeling off her clothes, she hops onto the counter to shove a dildo deep and ride it to orgasm.
»»» End «««
Thalia Diaz - Watch Me Cum
Posted - December 29, 2020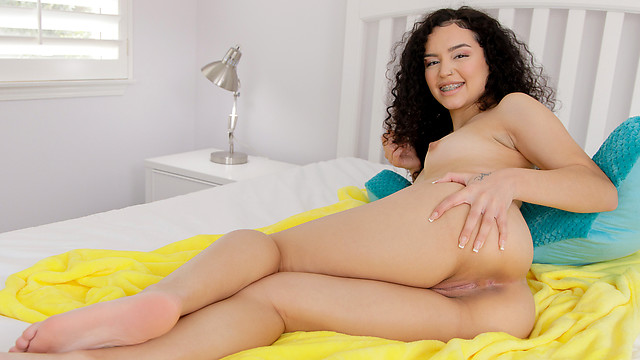 Do you want to see a fun loving cutie like Thalia Diaz show you all the keys to make her cum? She's happy to teach you all the lessons of her tight figure as she strips out of her crocheted outfit and struts her stuff. Small tits, a bubble butt, and a slippery bare twat await you!
»»» End «««
Selena Luxx - Sexy Selena
Posted - December 29, 2020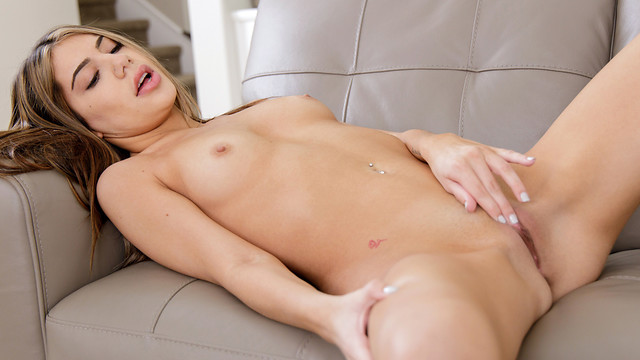 Young and sexy Selena Luxx is the kind of certified nubile spinner we love to feature. She loves peeling down her shorts to shake that ass in its thong almost as much as she enjoys flashing her firm breasts. You don't want to miss this horny coed showing you how she likes to masturbate!
»»» End «««
Sasha Miller - Classic Cutie
Posted - December 29, 2020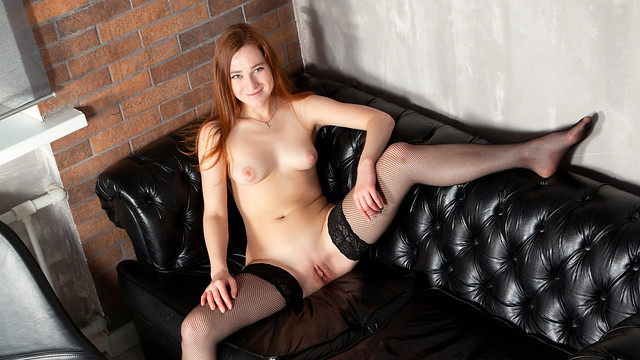 Redheaded babe Sasha Miller is a Russian goddess in a tight dress and sexy lingerie underthings. She just loves to show off her swollen titties and puffy nipples as she teases herself into a sexual frenzy. When she pulls her thong into her bare snatch, the pressure makes her creamy pussy pulse with delight.
»»» End «««
Zerra - Sheer Desire
Posted - December 28, 2020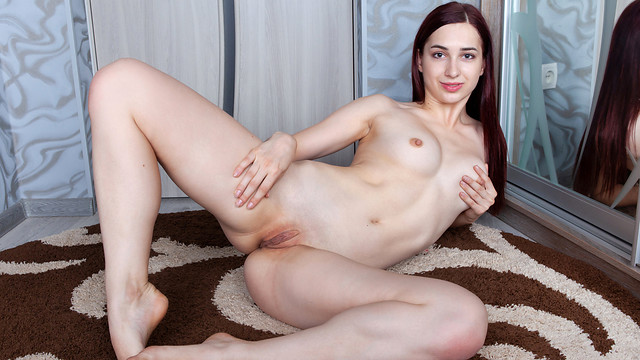 Look how cute Zerra is in her sleek skirt and sheer lacy top! There's nothing hotter than this cum craving redhead. She loves feeling herself up, caressing her titties and nipples and then sliding her hands down her flat belly. When she spreads her thighs, you'll see how wet and ready her bare snatch is.
»»» End «««
Thalia Diaz - Time With Thalia
Posted - December 27, 2020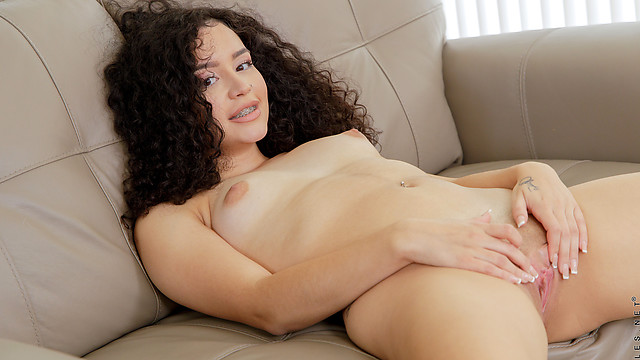 We love the way flirty young cutie Thalia Diaz looks both in her clothes and out of them. Her plump bottom is top notch, while her cute breasts are the perfect handful. Watch her get naked and feel herself up from her little breasts to her sleek bare pussy with plenty of emphasis on her clit.
»»» End «««
Zerra - Naughty But Nice
Posted - December 27, 2020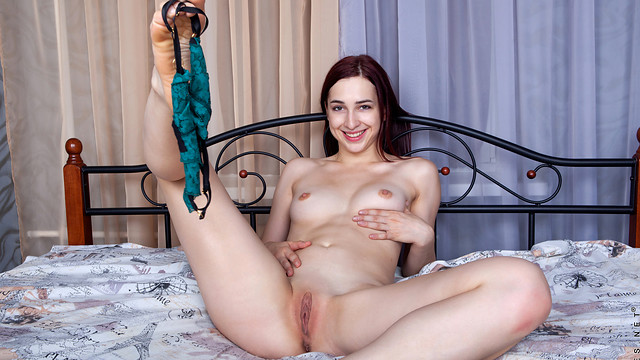 Decked out in a sheer robe and lingerie, Zerra is like a living invitation to touch and love. This cock craving young redhead is dying to have you cum on over and help her satisfy her needs. If you can't make it to help her out, she'll settle for riding a dildo in her bare fuck hole.
»»» End «««