Izi - Hottie
Posted - May 30, 2014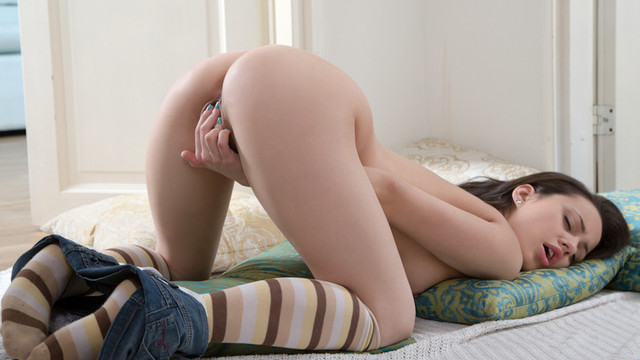 Spinner Izi is a Russian babe with a smoking hot body she isn't afraid to show off. As this super sexy brunette lets her hands roam her slender body's tiny tits and panty-covered pussy beneath her mini-skirt, she knows she can't stop til she's brought herself to orgasm. From there it's a race to get naked so that she can use both hands to satisfy the needs of her cock craving fuck hole.
»»» End «««
Lala Dream - Just So Cute
Posted - May 30, 2014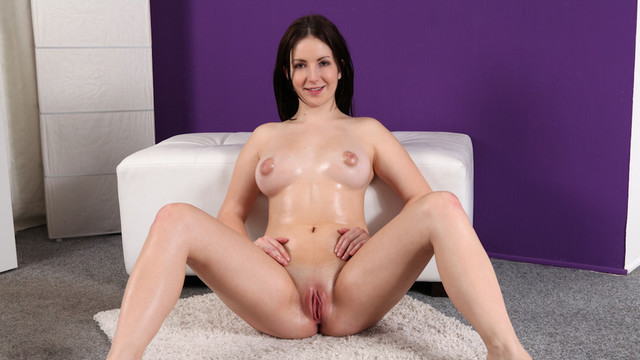 21 year old Lala Dream enjoys dressing in sexy clothes that highlight her long legs and slender figure. Getting all tarted up gets this Russian babe so hot she has to cum, so she strips out of her sheer fishnet stockings and thong and wets herself down with a bottle of massage oil that helps her fingers easily glide through her slippery wet slit.
»»» End «««
Emma Snow - Pink Pussy Play
Posted - May 30, 2014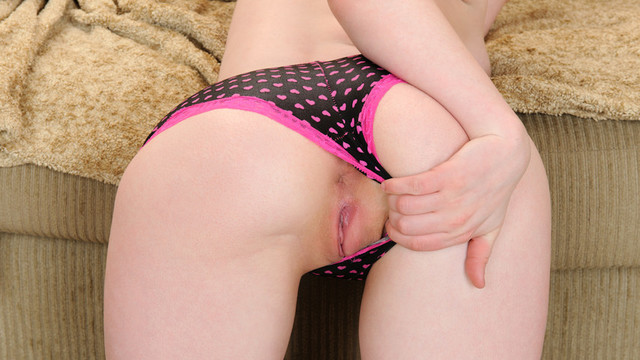 When 18 year old newcomer Emma Snow is feeling a little horny, this pixie-haired princess knows just how to handle herself! After stripping out of her clothes until she's wearing nothing but a big smile, Emma warms up her pretty pink pussy with her talented fingers and then turns to her magic wand vibrator for a big climax.
»»» End «««
Izi - Feeling So Sexy
Posted - May 28, 2014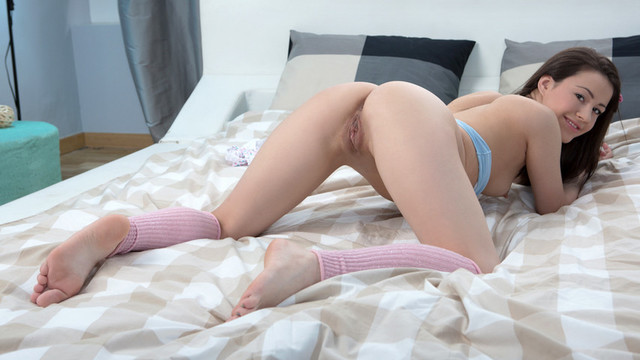 Super sexy Izi is a pint-sized Russian with a huge appetite for sex! After peeling off her bra and panties, this cute coed is all revved up and ready to lay herself out on the bed with her legs spread wide so that she can finger her sensitive clitoris and bald horny twat.
»»» End «««
Lala Dream - Her Favorite Toy
Posted - May 28, 2014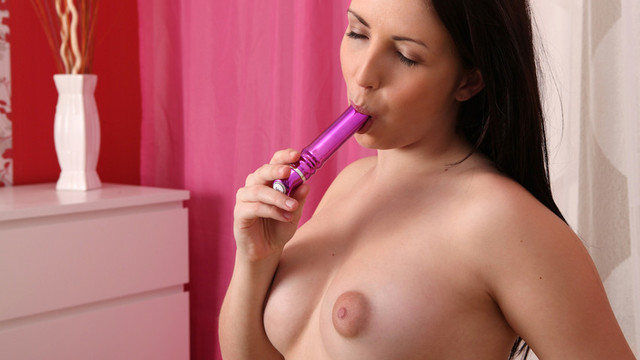 Busty Russian Lala Dream has a set of perky tits tipped with puffy nipples that you won't want to miss! As the fair-skinned hottie strips down from her shirt and thong, she runs her hands all over her slender body before turning on her vibrating toy and pressing it deep into the juicy warmth of her bald fuck hole.
»»» End «««
Lucy Li - Pussy Fingering
Posted - May 27, 2014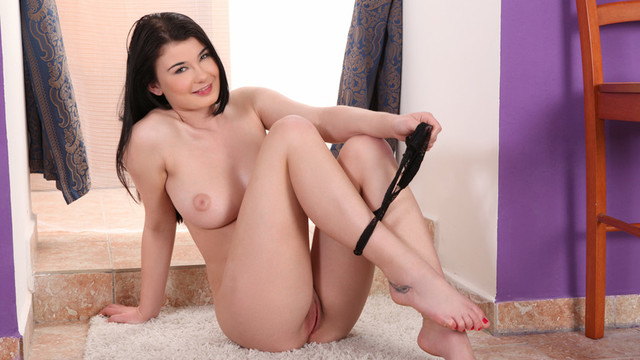 Busty Lucy Li can't keep her hands off her big boobs and hard nipples, but playing with her tits inevitably leaves this insatiable hottie horny and in need of a big climax. Fortunately, she's not shy about peeling off her thong and spreading her long legs so that she can give her bald twat the pussy fingering she needs to bring herself off.
»»» End «««
Emma Snow - All Dressed Up
Posted - May 27, 2014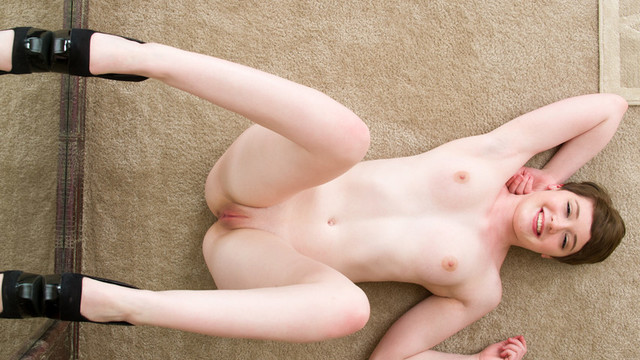 Spunky sweetie Emma Snow is an American amateur with a stunning body she can't wait to show off. Her dress comes complete with a short skirt and a low top that makes it easy to pull out her small boobs. As this fair-skinned beauty gets hotter and hornier, she can't help but peel off her dress and get naked in preparation to masturbate her needy bald twat.
»»» End «««
Ebbi - _intimate_moments
Posted - May 27, 2014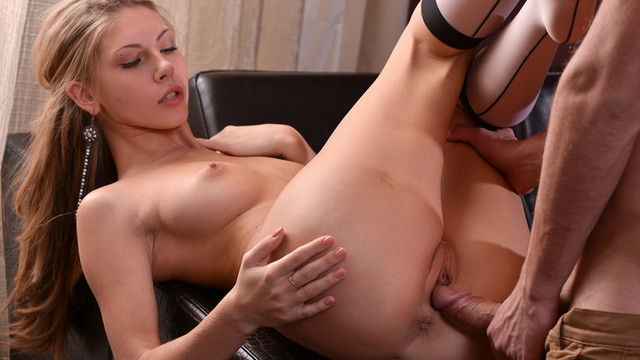 Smoking hot Ebbi is enjoying the attention of her man who can't keep his eager mouth off of her tits as they enjoy their intimate evening together. He undresses his woman slowly, and then helps Ebbi up onto the chair so that she can kneel with her ass high in the air and her bald pussy exposed for him to lean down and eat out her delectable twat. Ebbi follows up with a wet eager blowjob where she wraps her warm lips around her beau's rock hard cock to give him a long dick sucking. Now that they're both warmed up Ebbi can't wait any longer to feel her guy's cock buried deep in her welcoming twat. She climbs onto his lap and straddles his love rod, taking him deep into her cum craving fuck hole. After going at it doggy style and then in missionary position, Ebbi finally succumbs to her body-shaking climax. Moments later, Ebbi gets back on her knees and uses her luscious mouth to bring her man to climax until he spills his load all over her waiting mouth in a sticky facial that leaves the hot coed smiling.
»»» End «««
Aruna Aghora - Too Cute For Words
Posted - May 26, 2014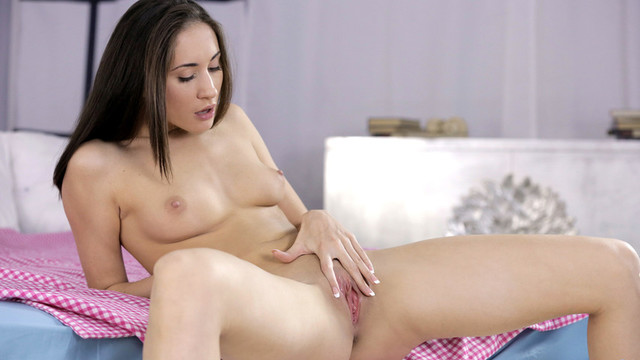 Aruna Aghora knows that reading isn't as fun as playing with the bountiful charms of her slender horny body, so she closes her book and starts stripping! As her miniskirt comes off followed by her panties, the 22 year old brunette enjoys the touch of her hands caressing her soft skin and working their way down towards the ultimate goal of her soft shaved pussy.
»»» End «««
Anna Maria - Temptress
Posted - May 26, 2014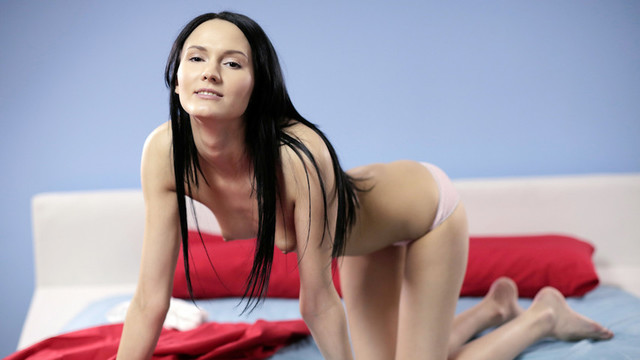 A pair of simple panties hide the delights of Anna Maria's lovely bald pussy, but only for now. First this super skinny temptress decides to peel off her shirt, putting her small boobs and puffy nipples within easy reach. When she finally slips out of her panties, Anna's smooth snatch is already dripping with the anticipation of her upcoming masturbation session!
»»» End «««