Clarise - Massage Oil
Posted - August 31, 2018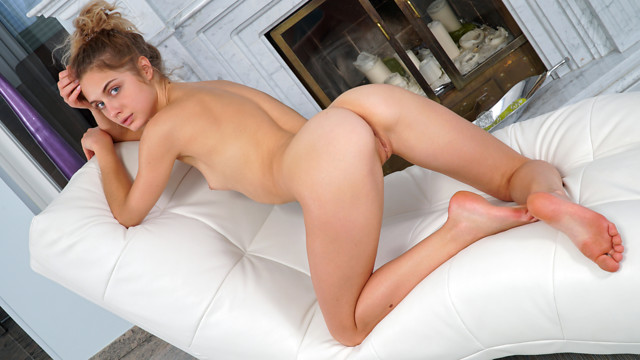 Hot lingerie hugs Clarise's slim and sexy body. The Ukrainian bombshell is happy to caress her small breasts and tweak her nipples to hardness, then shed her thong. Nude, she pours some massage oil over herself and rubs down her tits and bare twat until she's slippery wet and ready for action.
»»» End «««
Ashely Ocean - Fit Chick
Posted - August 31, 2018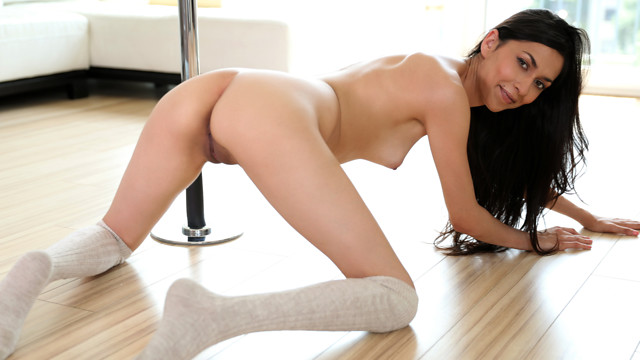 A stripper pole workout keeps Ashely Oceam fit to fuck! The tall Czech babe gets hornier than normal any time she works out, so it's no surprise that she peels off her clothes and spreads her sock-clad legs when she's done dancing. Her fingers play with the meaty folds of her bare twat that's wet and ready to play.
»»» End «««
Kayly Redbird - Solo Toy Fun
Posted - August 30, 2018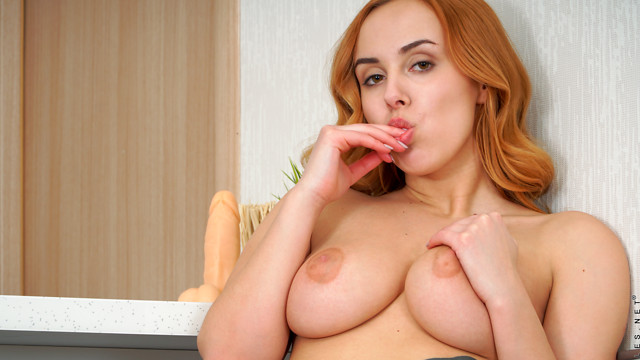 A bra can't contain the bounty of Kayly Redbird's full breasts, nor can panties hide the lushness of her ass. This succulent redhead can't wait to get her cock craving snatch filled, so she grabs her favorite dildo and uses it to tease herself on the way down to sink into her juicy twat.
»»» End «««
Kayly Redbird - All Natural Tits
Posted - August 29, 2018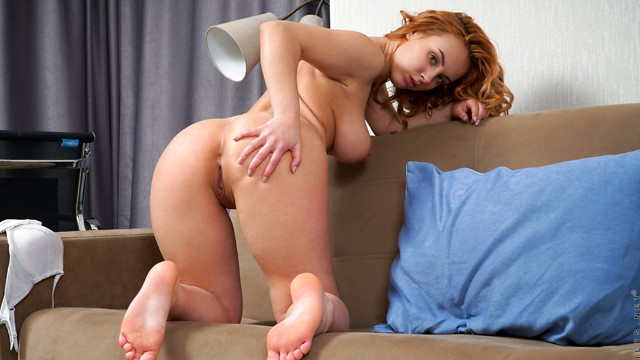 Dressed in a bra and panties, Kayly Redbird is a mouthwatering sight. Her huge tits and rock hard nipples strain to be released and fondled. Once her underwear comes off, she goes to town playing with her stunning assets until her bare pussy drips and pulses with a big climax.
»»» End «««
Clarise - Caress
Posted - August 29, 2018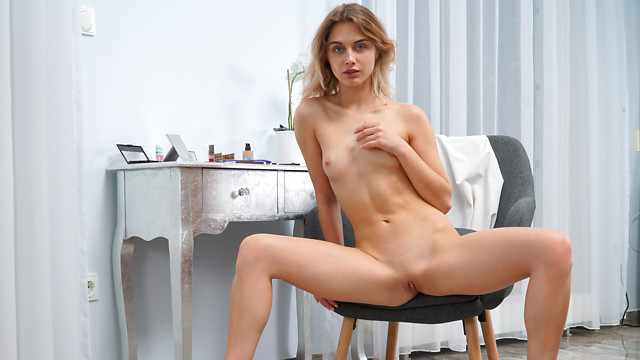 High little breasts and a perfectly shaved pussy are the stars of the show when it comes to stunning Clarise. Letting her lingerie drop to the ground, she shows off her incredible ass and her perky little tits. Spreading her thighs, she shows off her dripping wet twat as she awaits your touch.
»»» End «««
Mayo Villegas - Summer Lover
Posted - August 28, 2018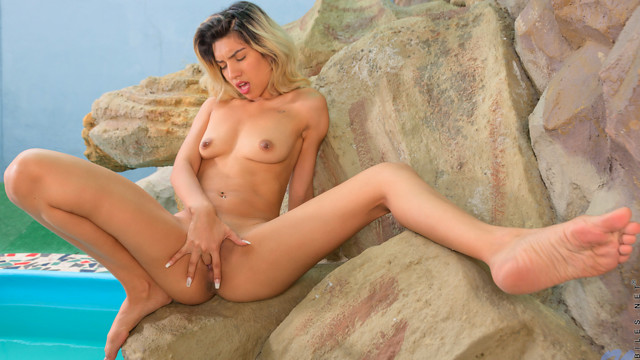 At 22, Mayo Villegas is always hot and horny. She can't help but pull up her shirt to play with her always hard nipples. As she continues to strip outdoors, the Latina bombshell commits to making herself cum. Her fingers dance up and down her slit, playing with her clit and her snatch until she climaxes.
»»» End «««
Natalie Brooks - Tube Top
Posted - August 28, 2018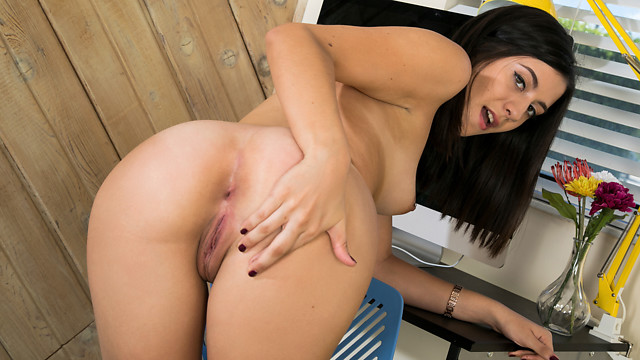 A tube top hugs Natalie Brooks's big boobs and pierced nipples. This naughty hottie is stunning with her short stacked figure, and she loves having that bare pussy of hers fucked! Watch as she gets naked and poses for your pleasure with one hand on her tit and the other on her clit.
»»» End «««
Ashely Ocean - Big Dildo Play
Posted - August 28, 2018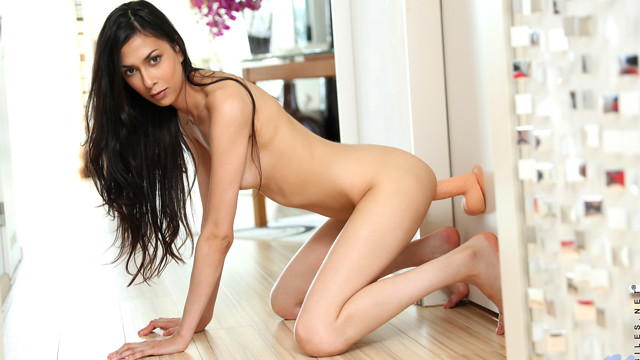 Want to watch super skinny Ashely Ocean take a big dildo deep in her bald twat? She's ready and willing as she peels off her dress and arranges her tall figure on the ground. Her huge dildo is intimidating, but oh so fuckable as she explores plenty of positions to see which one makes her cum best.
»»» End «««
Maria Rubio - Young Russian
Posted - August 27, 2018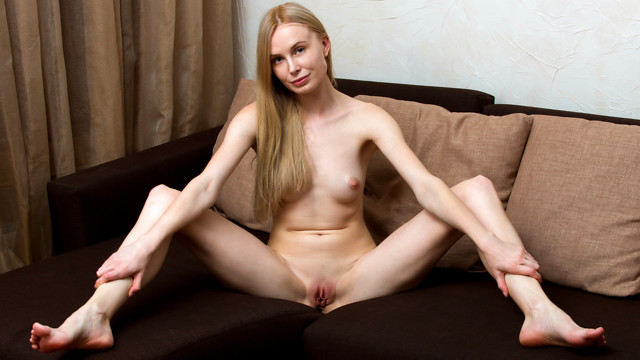 With her stunning good looks, Maria Rubio is tall and perfectly proportioned. Her breasts are tipped with sweet little rosy nipples, while her flat tummy quivers at her light touches as she works her way down to her bare twat. Watch as this incredible coed shows us just how she likes to masturbate.
»»» End «««
Mayo Villegas - See Through
Posted - August 26, 2018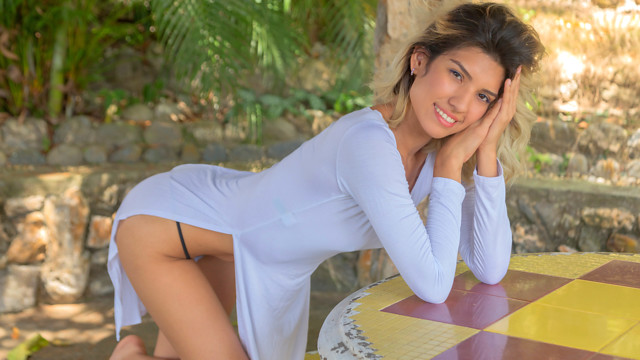 Sweet, sensual, and stunning, Mayo Villegas is the whole sexy packge. She knows just how to flirt with the high-slit dress she's wearing. Once that and her g-string come off, it's all about the way her fingers do the talking as she fondles her tits and twat in a mission to make herself cum.
»»» End «««