Veronika Eve - Fucking Her Big Dildo
Posted - March 30, 2014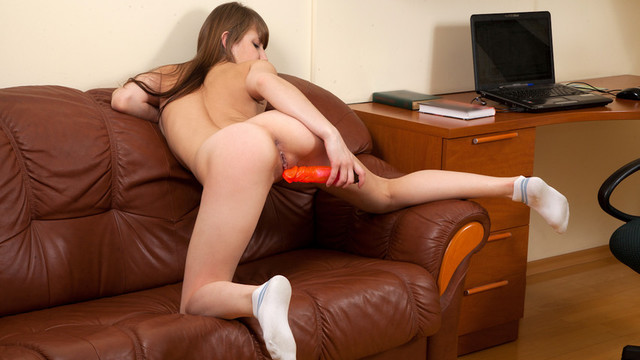 Russian sex kitten Veronika Eve is on a mission to see how big a dildo she can take in her cock hungry bald pussy! Today this super hot brunette is going to try a thick long toy, her biggest yet. It takes some time to work the dildo into her tight little fuck hole, but she's got plenty of pussy juices lubing the way as she fills her tight twat to bursting and then goes to town driving herself towards a well earned climax.
»»» End «««
Allsa - Perfect Boobs
Posted - March 30, 2014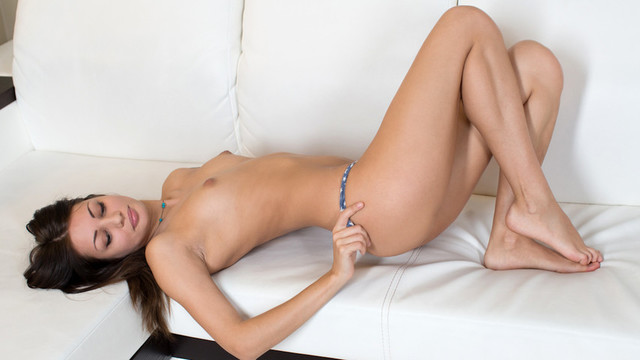 19 year old Allsa has a stunning body, and this sexy Russian knows it! She takes her time teasing and playing with her perfect tits and rock hard puffy nipples as she warms herself up for a good time. After peeling off her thong, she uses both hands to simultaneously fondle her hard little clit and finger fuck her dripping bald snatch.
»»» End «««
Ananta Shakti - Playing With Her Vibrator
Posted - March 30, 2014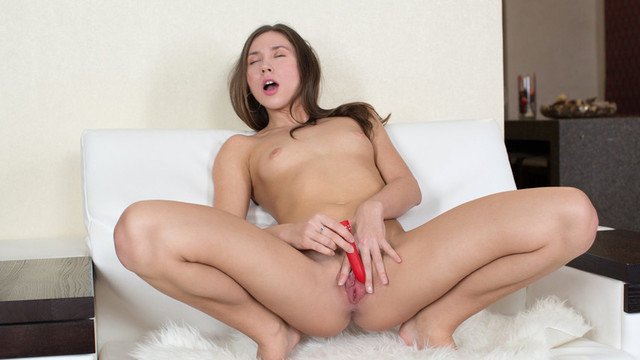 Gorgeous 24 year old Ananta Shakti isn't shy about her body's sexual needs! She wears loose clothes that come off easily, making it simple to roll her thong down her long legs and run her hands all over her tanned horny skin. After finding her landing strip twat juicy with her desire, this cum craving coed turns to her vibrating toy to stimulate her clit for the ultimate pleasure.
»»» End «««
Veronika Eve - Big Boob Rub
Posted - March 28, 2014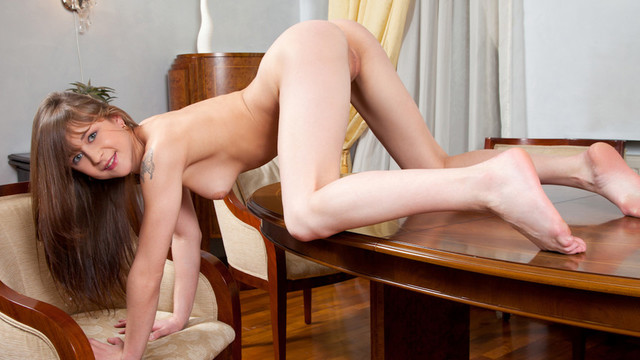 Veronika Eve is a 20 year old Russian who can't wait to show off her big boobs and her tight fair-skinned body. Her lush ass is encased with sheer boy shorts waiting to be peeled off so that she can cover her tits and bald pussy in slippery lotion. After all that foreplay, this sex crazed Russian can't wait to give herself a clit rub and bring herself to a big orgasm!
»»» End «««
Allsa - My Little Beauty
Posted - March 28, 2014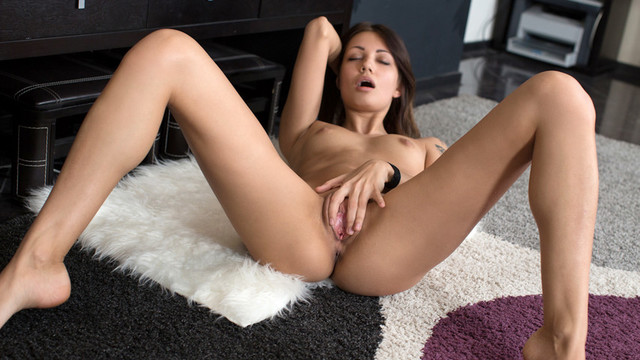 Russian coed Allsa is always horny, and she's not shy about getting herself off whenever she's in the mood. After getting naked and running her hands up and down her slender body for a bit of foreplay, the brunette lies down on the floor and goes to town on her soft pink pussy with her magic fingers.
»»» End «««
Allsa - My Beauty
Posted - March 28, 2014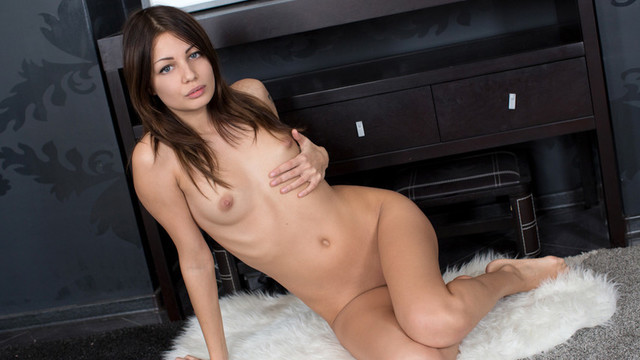 You can't miss the captivating blue eyes on this stunning dark haired beauty. But Allsa's perky little titties and sensitive puffy nipples will really have you entranced. Relaxing with some bedtime reading, Allsa finds herself feeling aroused and can't resist peeling off her flimsy white tank top and tiny shorts for a midnight tease. Before long, this cum hungry babe feels her clit swelling and her hips pumping as she uses her fingers to launch herself toward a mind-blowing orgasm.
»»» End «««
Ananta Shakti - Long Legged Beauty
Posted - March 28, 2014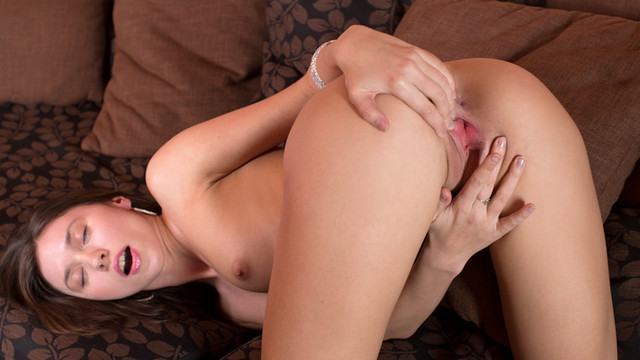 Russian babe Ananta Shakti has long legs that she loves to wrap around her lover's bodies as she's getting her cock hungry pussy fucked. When she can't have a man, she settles for peeling off her clothes and using her fingers to explore and finger fuck her horny smooth twat.
»»» End «««
Jessica Swan - Wet Pussy
Posted - March 27, 2014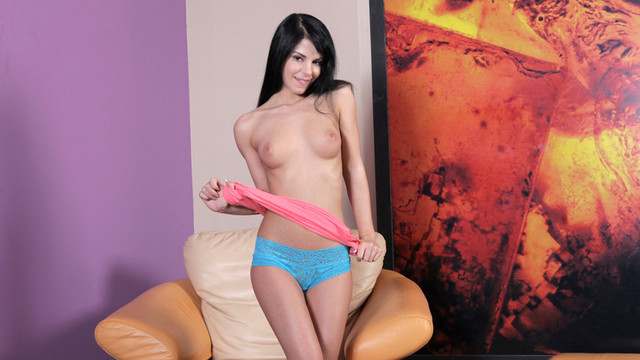 21 year old Jessica Swan is wearing just a short dress and sheer panties, but that's way too many clothes! Peeling the fabric away from her full tits with big puffy nipples, she gives her boobs a quick massage. Her panties are next to go, leaving her naked and ready to spread her legs to expose her bald dripping snatch for a long orgasmic pussy fingering.
»»» End «««
Veronika Eve - Awesome Tits
Posted - March 26, 2014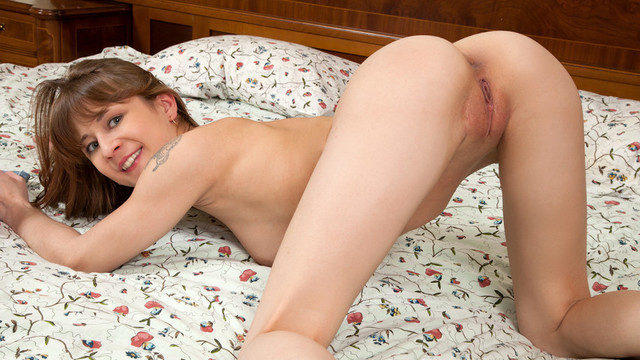 Homeschooled hottie Veronika Eve is breaking out of her shell to show off her incredible body! Her full tits are perfectly suckable, but as soon as her pretty pink pussy comes out it steals the show. Her juicy slit drips with pussy juices before she ever touches herself, lubing the way for her fingers and a big vibrator as she pleasures her cum hungry twat.
»»» End «««
Allsa - Cute Butt
Posted - March 26, 2014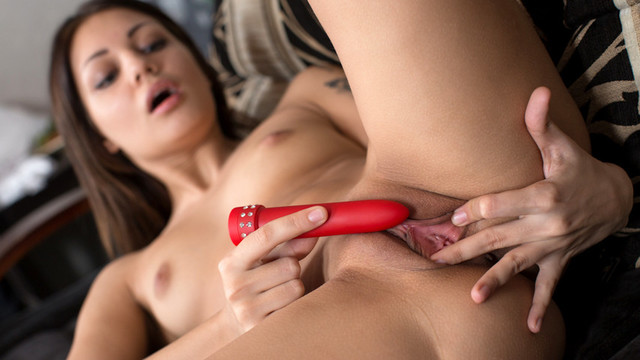 Allsa is a 21 year old Russian fuck bunny who can't keep her hands off her horny body! After peeling off her camisole and panties, this cum craving hottie gets her bald pussy primed with a sticky wet finger massage. When she's ready for more, she uses a vibrator to stimulate her clit while she fills her tight needy fuck hole with a finger and drives herself towards a big orgasm!
»»» End «««