Milena Devi - Sneak Peek
Posted - April 26, 2016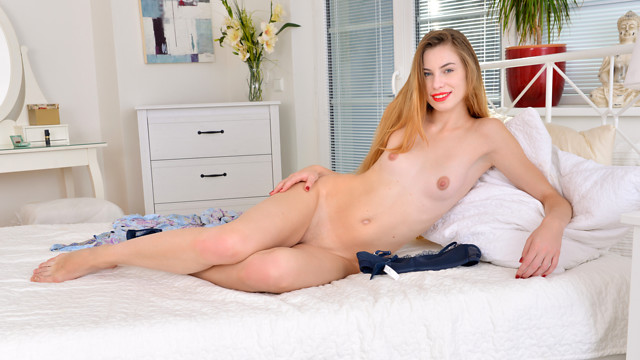 Russian cutie Milena Devi can't wait to get out of her robe, and then her bra and thong. The fair-skinned hottie is always eager to show off her tall lean figure, and once she's done putting herself on display she can't wait to put her hands to work fondling her small tits in preparation for some horny personal time.
»»» End «««
Sam Brook - Red Haired Cutie
Posted - April 24, 2016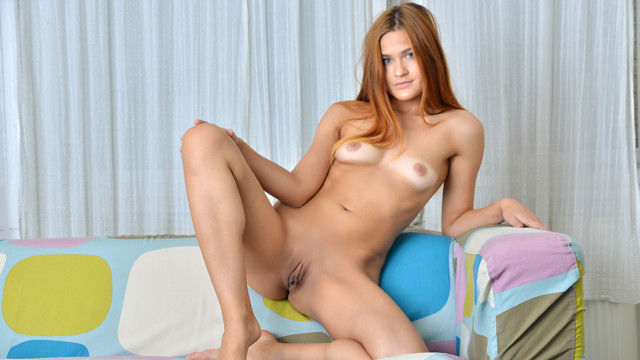 When cock craving redhead Sam Brook decides to get naked, she can't keep her clothes on. Once her bra and thong hit the ground, the horny coed takes the time to play with her tan line small boobs and rock hard nipples before focusing her attention on her creamy bald snatch.
»»» End «««
Milena Devi - Sexy Fun
Posted - April 23, 2016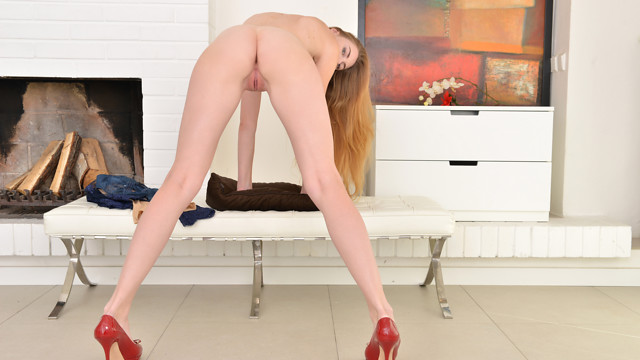 20 year old Milena Devi is a total hot number with a killer smile and a body that matches. Her short dress miniskirt barely hits mid-thigh, teasing us with dreams of the bra and thong she's hiding underneath. You won't be able to look away as this tall diva slowly peels off her clothes!
»»» End «««
Milena Devi - Tall And Thin Model
Posted - April 22, 2016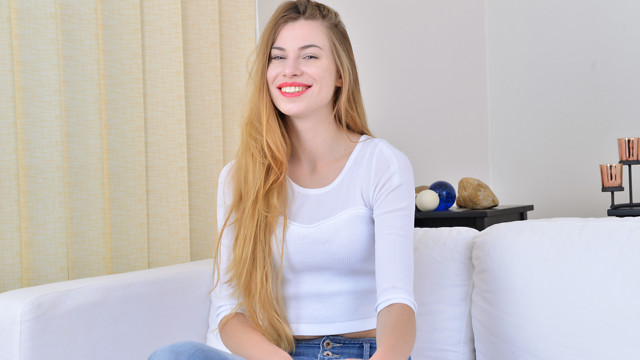 After a long day on the town, Milena Devi returns home and starts stripping. Her shirt and pants are the first to go, followed closely by her bra so that the Russian blonde can fondle her puffy nipples. Her panties are next, leaving her bare twat free to caress and stimulate with a vibrating toy.
»»» End «««
Sam Brook - Dressed To Impress
Posted - April 21, 2016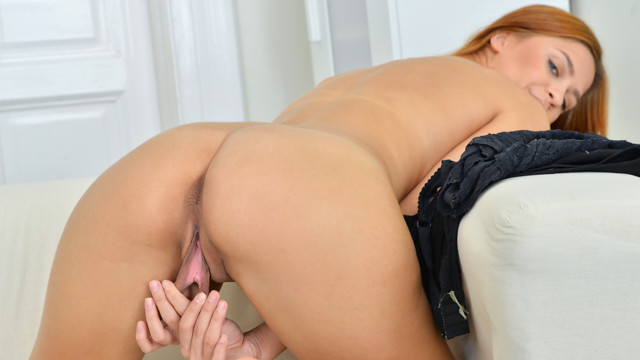 European cutie Sam Brook has just returned from a first date that has left her horny and ready to cum. Slipping out of her miniskirt dress and then her bra and thong, the seductive coed stretches out on the couch and spreads her legs wide for a bald pussy party that will only finish when she does.
»»» End «««
Milena Devi - Blonde Shows All
Posted - April 19, 2016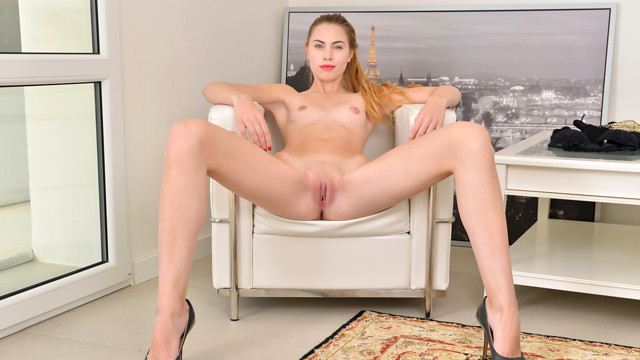 20 year old stunner Milena Devi is rocking a miniskirt dress that barely covers her ass. Beneath the dress and its matching bra and thong, you'll find a pair of perfect titties with hard puffy nipples, and a gorgeous bald pussy that is creamy wet and ready for a lover's touch.
»»» End «««
Shyla Ryder - Young And Fit
Posted - April 18, 2016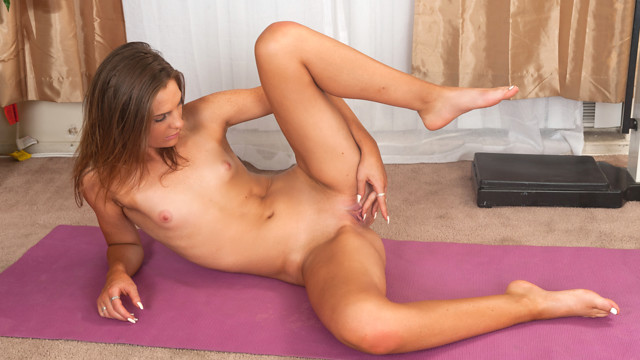 American coed Shyla Ryder has an undeniable wild side to her budding sexuality. Whenever she is well and truly turned on, this tall fit coed is quick to squirm out of her clothes and spread her legs so that her magic fingers can plunge deep into her bald pussy that is always on the verge of orgasm.
»»» End «««
Shyla Ryder - School Girl
Posted - April 17, 2016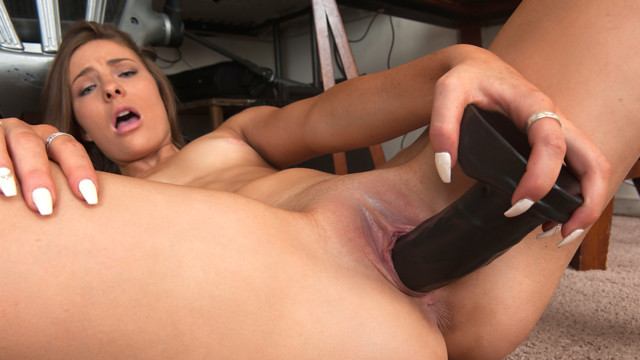 Perky American coed Shyla Ryder loves to play dressup with her old miniskirt school uniform. It's a panty-dropping turnon for this horny hottie to drop her clothes one piece at a time until her bare body is totally revealed and ready to enjoy a lusty pussy pounding with the help of a big fat dildo.
»»» End «««
Shyla Ryder - Playfully Sexy
Posted - April 14, 2016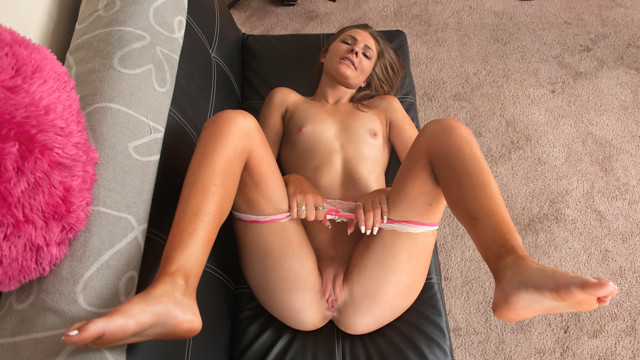 Just back from her morning jog, Shyla Ryder decides to cool down with some masturbation. She slips out of her bra and enjoys some nipple pinching tit play before working her panties down her legs. Nude, she's all set to give her creamy snatch the pussy fingering that it needs to reach the ultimate pleasure.
»»» End «««
Shyla Ryder - Big Black Dildo
Posted - April 13, 2016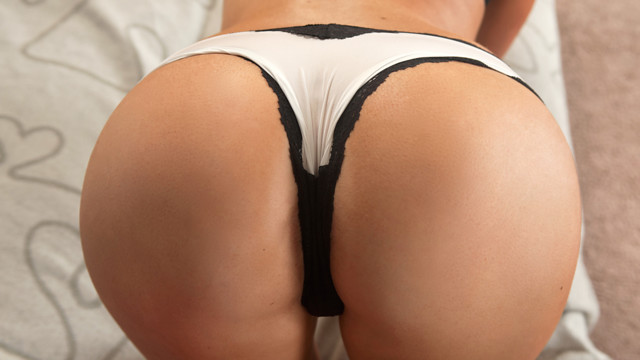 20 year old Shyla Ryder is still learning what she likes in bed, but she's always happy to fall back on an old favorite when she pulls out her big black dildo. She takes her time warming up her perky tits and perfect ass before masturbating, but once she gets going with her toy she won't stop until she cums!
»»» End «««