Audrey Grace - Florida Cutie
Posted - July 11, 2018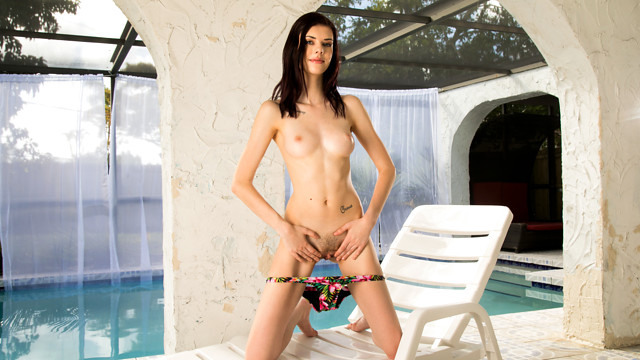 Looking stunning in a skimpy bikini, 21 year old Audrey Grace is a mouthwatering sight. This perfect body coed loves squeezing her tits and flicking her nipples before masturbating outdoors by using her magic fingers to fondle her clit while her other hand rubs down her needy breasts until she climaxes.
»»» End «««
Alex Diaz - Ice Cream
Posted - July 11, 2018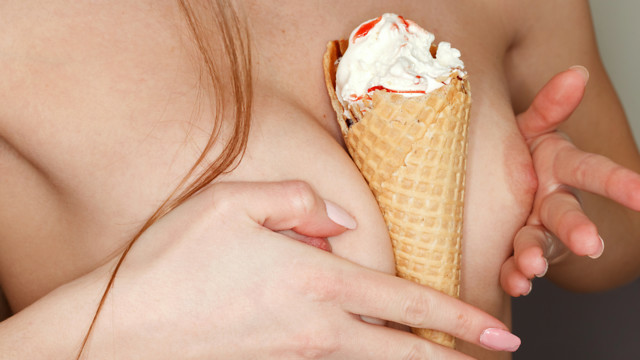 Check out hot horny Alex Diaz as she gets down and dirty with some ice cream. From practicing titty fucks between her small boobs to peeling off her panties and coating her juicy pussy lips in the sweet treat, this stunning redhead is down to do whatever it takes to make her hairy twat cum.
»»» End «««
Adel Morel - Toy Orgasm
Posted - July 10, 2018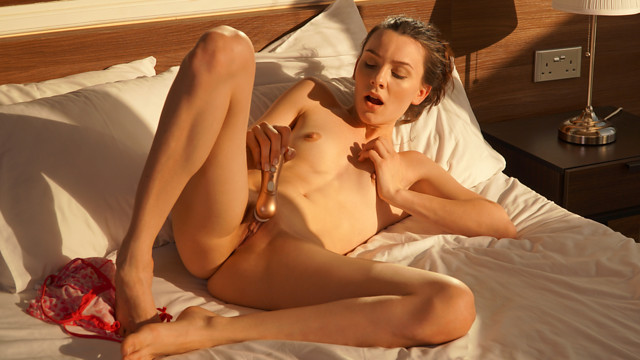 A little shy and very sexy, Adel Morel is stunning in lingerie. She slowly unveils her small tits with their big puffy nipples. Encouraged, she peels off her panties and lays down with her thighs spread and her bare pussy throbbing. A vibrating toy is just what she needs to seduce herself into climaxing!
»»» End «««
Emily Brix - Toy Pleasure
Posted - July 10, 2018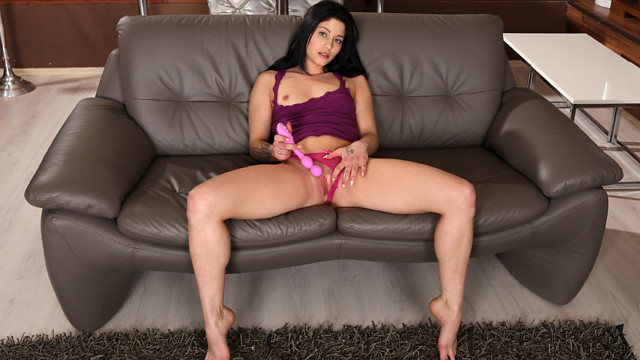 Emily Brix will never be too old to play with toys, and she's happy to do so in front of you. Her bare pussy is already wet and ready as she flips up her miniskirt and slides her thong aside to make room for her vibrating dildo that teases her clit and fills her tight twat right up.
»»» End «««
Rhiannon Ryder - Booty Shorts
Posted - July 10, 2018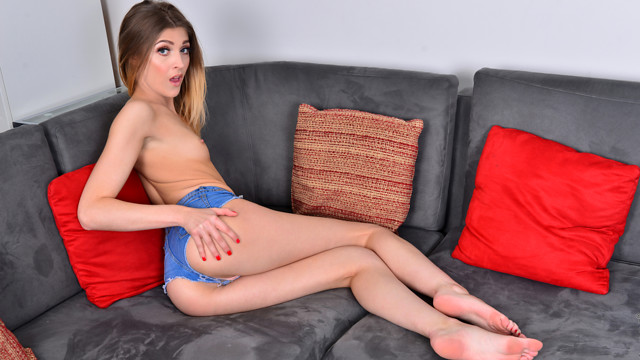 Booty shorts hug the slender curves that Rhiannon Ryder brings to the table as the spunky coed wiggles her ass for your pleasure. Take her invitation to explore the soft skin of her belly, the firm delight of her small breasts, and the cock hungry sweetness of her always juicy bare twat.
»»» End «««
Amanda June - Tight Mini Dress
Posted - July 9, 2018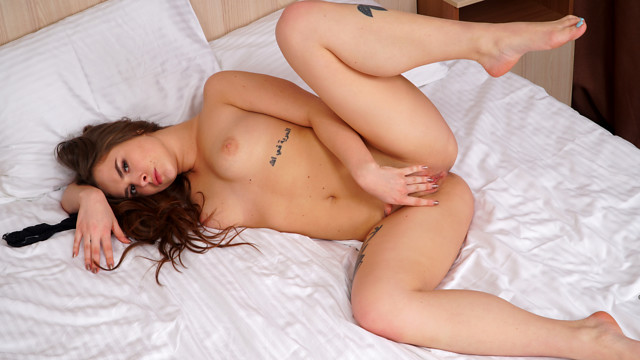 Looking totally fuckable in a tight leather dress with a strapless top and a short miniskirt, Amanda June has the consummate do me attitude. She's quick to get out of her clothes, fondling her jiggling perky tittis and spreading her legs to show off the bald fuck hole that she can't wait to finger bang.
»»» End «««
Adel Morel - Pussy Play
Posted - July 8, 2018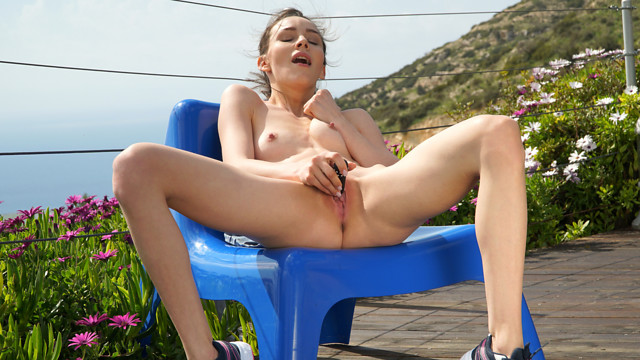 A warm day by the beach is a great candidate for Adel Morel to explore her feelings about outdoor nudity. The samlltit coed peels off her panties and settles down with her long thighs spread wide to make room for a vibrator that teases her hard nipples, tender clit, and bare twat.
»»» End «««
Amanda June - Teen Sweetheart
Posted - July 8, 2018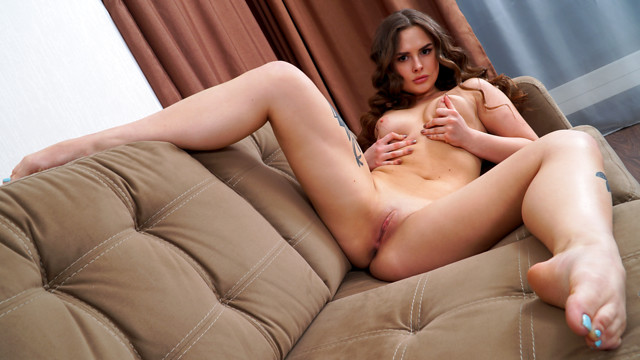 Sultry teen Amanda June is going to knock your socks off with her pushup bra and thong highlighting her delicious curves. This cock craving teen won't take no for an answer when it comes to getting her bare pussy pounded, even if she has to use her own talented fingers to do the job.
»»» End «««
Emily Brix - Sexy Sweet
Posted - July 7, 2018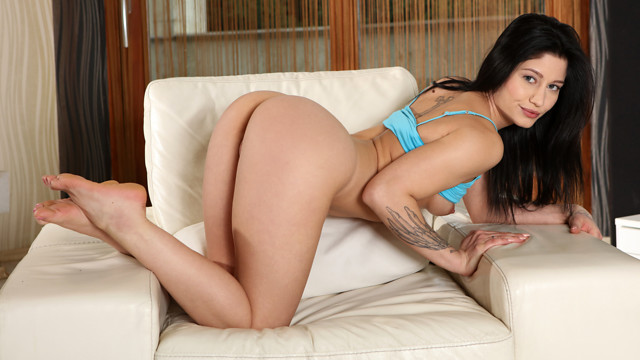 Selfies don't do justice to sweet and sexy Emily Brix, who is even lovelier and sexier in person. The horny coed puts her phone away and swings her hips as she pushes her shirt up and her pants off. Her bubble butt and bare pussy are soon free to be fondled by her magic fingers.
»»» End «««
Adel Morel - Pretty Little Titties
Posted - July 6, 2018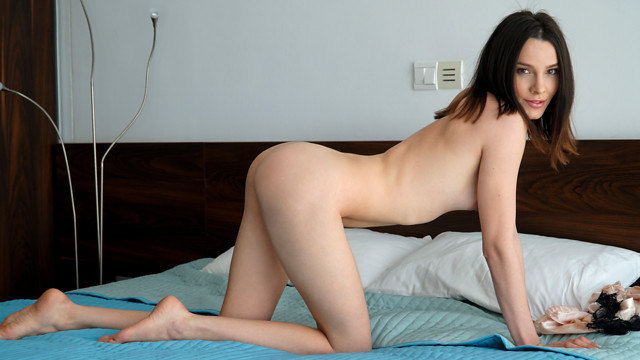 We love Adel Morel and her perfect little titties! Her puffy nipples and big areolas are totally suckable as she peels off her lingerie teddy. Enjoy this slim and sexy coed as she plays with those tender breasts and strikes seductive poses that show off her supple body in provocative positions.
»»» End «««